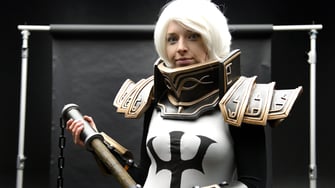 Translating ideas from plans on a page into real life isn't always the easiest process, but cosplay makers build their passion doing exactly that over and over again. At its core, cosplay often constitutes taking a 2D design and figuring out how to make it a 3D reality or defying physics to turn an impossible design into something structurally sound yet comfortable enough to wear all day. How do makers achieve such success with so many vastly different costumes?
With a lot of practice (and plenty of mistakes along the way), most cosplay makers develop a tested process for bringing their favorite characters to life. While every maker's process is unique, the majority of cosplayers follow a similar series of steps in their creative process over the course of weeks, months, or even years. In this post, we'll break down the main stages of cosplay design and creation that go into every impressive final result.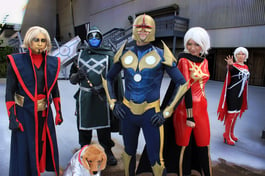 Are cosplay makers are among your brand's target segments? Check out our summary of what brands should know about cosplay makers to learn more about creating authentic connections with this powerful and influential audience.
Creating Cosplay in 4 Major Steps
From our research and conversations with today's cosplay makers, we've found that most cosplayers follow a similar path from idea to finished costume. However, while the major creative steps might be a common thread among cosplayers, the techniques each maker uses within each step can vary widely. Additionally, it's important to keep in mind that cosplay makers love to experiment with new techniques and tools, so while their overarching process is largely static, their methods are constantly changing and improving with experience.
Here are the major steps along the way to creating a brand new cosplay from scratch:
---
While the process of creating a unique and detailed cosplay is much more complex than just these four simple steps, this general roadmap should give you an idea of how dedicated cosplay makers are to crafting amazing costumes. Furthermore, understanding where your products factor into the cosplay process can help you form genuine connections with today's cosplay makers at just the right time.