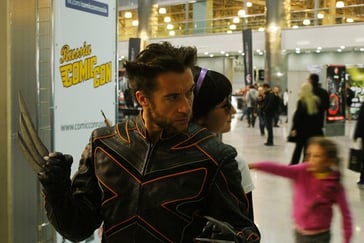 As a marketer, it's important to know not only what and why your potential customers buy but also how they buy. Whether you're new to the cosplay market or not, understanding the steps cosplay makers take during their purchasing process can help you prepare to offer them the right information at the right time. The Buyer's Journey is a framework that outlines the way customers in our digital age research and make buying decisions using the internet (along with other personal social connections). The framework is made of three stages: Awareness, Consideration, and Decision.
In this post, we'll show you how cosplay makers research, discover, and buy the products and materials they need for their elaborate costume creations. While every maker's purchasing process may differ slightly from the rest, this outline will help you understand the basic process by which cosplay makers can find and purchase your products time and time again.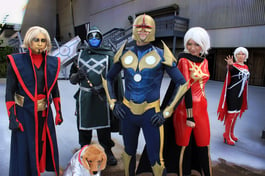 Are cosplay makers are among your brand's target segments? Check out our summary of what brands should know about cosplay makers to learn more about creating authentic connections with this powerful and influential audience.

Cosplay Makers in the Awareness Stage
During the Awareness stage of the Buyer's Journey, potential customers realize that they have some sort of problem that needs solving or challenge that needs to be overcome. For cosplay makers, these issues can be encountered during the planning stage of their costume (ex. how am I going to create a piece like that?) or when an unexpected challenge comes up during production (ex. I didn't think making armor would be this difficult). At this stage, the cosplay maker will generally take to social media or search engines to define their particular challenge.
In order for your brand to reach cosplay makers at this stage of the journey, your content and communications should reflect the challenges they face in their everyday process. In whatever format you choose, you should offer informative content that explains exactly why the problem is occurring. For example, a blog post or video on why certain types of glue don't adhere to craft foam is a great resource for buyers in the awareness stage.
Cosplay Makers in the Consideration Stage
During the consideration stage, potential customers have identified the root of their problem, and they're ready to start researching ways to solve it. For cosplay makers in particular, this stage should generally consist of looking up the ways other cosplayers (and brands) have created the same or similar pieces.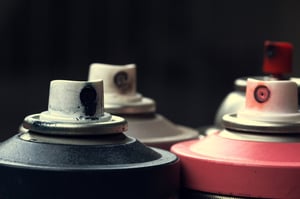 Content-wise, cosplay makers in this stage are looking for rich how-to videos and guides, advice, walkthroughs, and patterns that can help them visualize the method for solving their issue as well as the products and tools they need. This is where your brand comes in to teach them how to bring their vision to life. However, be careful with product promotion in this content: while it may be helpful to show your product, turning your how-to into a commercial for your product instead of teaching valuable skills is the surest way to scare Consideration stage buyers away. They aren't quite ready to buy yet, but help them learn, and they're likely to come back during the next stage.
Cosplay Makers in the Decision Stage
The final stage of the Buyer's Journey is the Decision stage, where potential customers choose the specific product and brand they're going to purchase and use to solve their problem. This is the big moment: it's time for you to make your best case for why the maker should buy your product over all the other choices. (To learn more about cosplay maker spending habits, check out our recent blog post here.)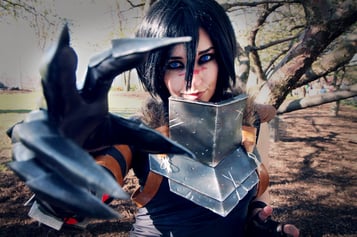 At this point in their research, cosplay makers are looking for content that sets your product apart and proves your claims. Cosplayers in this stage check out reviews, demos, case studies, and product comparisons to determine which product is right for their process. If you've inspired them with your informational content, customers should be more receptive to promotional messages directly concerning your product at this stage. It never hurts to inspire other cosplay makers to share their success stories to help build trust and reputation, either.
Utilizing the Cosplay Buyer's Journey
By studying the Buyer's Journey for cosplay makers, you can glean useful information on what types of content cosplay makers are looking at every step of the way. But in order to create that content, you've also got to do your own research into the challenges cosplay makers face, as well as establish yourself as an expert in the cosplay community. It's our guiding philosophy that if you add value to a maker's process before they're ready to buy, the chances of that sale going to you are much greater than if you simply pushed your product. The more you can learn about this powerful target audience, the more informed content you can produce and distribute in the appropriate formats in order to catch the eye of a potential customer during the Buyer's Journey and beyond.