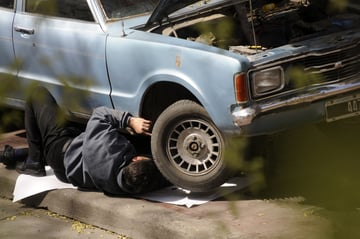 Today's automotive DIYers and enthusiasts are more confident than ever when it comes to taking on their own auto maintenance and repairs. There are a variety of reasons for this, including more access to parts and tools as well as a cultural shift toward a DIY lifestyle, but one of the most enabling factors for DIYers today is the sheer amount of information widely available, often for free. If DIYers are motivated to learn to do maintenance on their vehicles, it's likely they can get advice and tips ahead of time in order to help ensure their project is successful. However, the ways they seek out that information and how those instructions are delivered can vary widely in both format and quality.
Because automotive DIYers are constantly searching for DIY resources to help them complete their vehicle repairs, your brand has the opportunity to appeal to this target audience by creating tutorials in the formats they like to consume. In this post, we'll discuss the best DIY resources for automotive maintenance and how your brand can build your reputation as an expert in the DIY segment by providing how-tos and project support in a variety of formats.
Top Auto DIY How-To Resources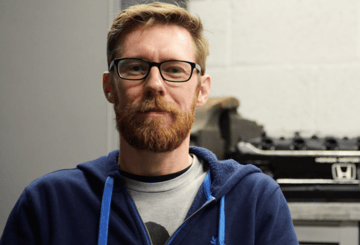 According to Mintel's 2017 DIY auto maintenance study, the majority of automotive DIYers depend on a few common forms of instructional content in order to help them tackle the automotive projects and maintenance tasks they want to do. In order to reach the largest audience of auto DIYers as possible with your brand's own content, it may be worthwhile to focus on the types of tutorial resources DIYers are already accessing at a high rate. So, which types of resources do DIYers say empower them the most?
Mintel's results are based on the responses of 925 internet users age 18+ that would like to learn about automotive repair, including current and aspiring DIYers. In terms of content and resources that DIYers can access independently, from home, and on demand, here's how the top choices rank:
By far, the most popular type of DIY resource for automotive maintenance is instructional step-by-step video. 55% of study participants said that watching videos on platforms like YouTube would empower them to perform their own maintenance and repairs. Considering that video is one of the most in-depth and immersive types of content available digitally, it makes sense that actually watching someone else explain and carry out the repair would help DIYers learn to do the job on their own. As videos can be watched independently and reviewed even in the middle of a repair, they're practically the next-best thing to having a professional personally walk a DIYer through a repair in real time.


44% of participants said that their vehicle's owner's manual is an empowering DIY resource. Because all vehicles come with a manual and these texts are also generally available online, most people who drive a vehicle have access to this common resource, presumably making it a common choice in the survey. An owner's manual will contain vehicle-specific information and potentially troubleshooting advice that can be useful during maintenance.


16% said that an internet chat forum would empower them to take on DIY work. Forums have been a mainstay of the automotive enthusiast community for years because of their ability to encourage conversations about very niche interests. Anyone can contribute to the forum with information on specific tasks, repairs, and vehicles, allowing DIYers to collaborate with each other in a way that both adds value to their maintenance project and helps them feel connected to other DIYers.


13% said that using an augmented reality app would empower them to take on automotive repairs. Augmented reality resources are a relatively new addition to the digital DIY space, as they allow enthusiasts to integrate their smart devices into the maintenance process. These apps have various functions and features, but in general, they serve to help DIYers navigate the components of their vehicle and identify which parts need to go where. As this technology continues to grow and develop, it's likely that we'll see an increase in adoption of this DIY resource.
How Does Professional Support Impact DIY?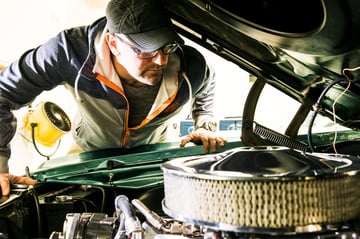 In addition to researching digital content that automotive DIYers access online to educate themselves on auto maintenance, the study also asked participants to consider what professional resources might also empower them to grow their DIY skills. As some DIYers are less confident, experienced, and independent, it makes sense that leaning on some professional help would empower those DIYers to do their own repairs.
Some of the most popular professional DIY resources discovered by the study were the direct assistance of a qualified expert (46%), classes led by a certified mechanic (35%), in-person consultations with an expert (33%), and video and phone calls with experts (18% and 17%, respectively). While DIYers value the process of doing their own repairs and have a wide variety of motivations for doing so, many aren't experts in the field just yet. Until they gain more experience, because a vehicle is a big investment that they don't want to ruin, many rely on the advice of automotive experts to help them make the right repair choices.
But who are those experts? DIYers will form their own opinions who the experts they trust can be. A qualified expert could be a mechanic, a knowledgeable friend, someone on the internet, or most importantly, your brand. Because we know that DIYers are interested in using resources to educate themselves on their repairs, we also know that creating tutorial content is one of the best ways to attract DIYers to your brand and gain their trust. If your brand has the means to share your expertise in ways that can improve the DIY process, it can become part of the expert support system to many enthusiasts rely on today.