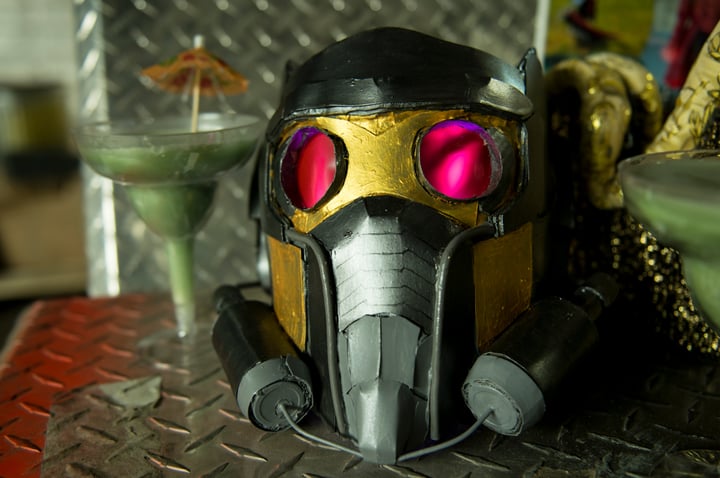 Once you finally get a grasp on what cosplay is all about — people who love to dress up as their favorite pop-culture characters and build powerful fan communities around doing so — your next task is to figure out how your company or product fits in. But how do you go about reaching those communities and making your products part of their conversations?
The first step to entering the cosplay market segment is to really understand what cosplay makers need, as well as the trends and culture surrounding those communities. Getting your facts straight ahead of time will help you enter the industry in a natural, valuable way that cosplay makers are willing to trust and, hopefully, buy into.
Keep reading for our list of the most important things to know about the cosplay market segment and a case study from a company that made a successful entrance into the industry.
5 Things To Know Before Entering the Cosplay Market Segment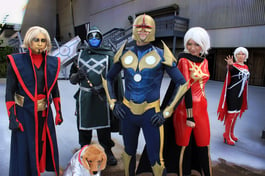 Are cosplay makers are among your brand's target segments? Check out our summary of what brands should know about cosplay makers to learn more about creating authentic connections with this powerful and influential audience.
Cosplay happens all year round. If there's one thing you need to know about cosplay, it's this: cosplay is not synonymous with Halloween. Cosplay makers create costumes for events all year round, and that's a market you need to be prepared for. In fact, 64% of cosplay makers attend three or more fan events per year, and many create a new costume for each event. If your company wants to enter the cosplay industry, you'll have to consider costumes outside of October, and not just spooky ones, either. If you're curious about how much cosplayers spend to transform into their favorite characters on any given day, check out our recent blog post here.


Cosplay makers are loyal, but also experimental. Cosplayers have to budget the time they spend on their hobby, so when they find a product that works for them, it tends to become a trusted standby. They'll almost certainly recommend that product to their friends and followers, too. However, that doesn't mean they're afraid to try something new. In fact, there's some pressure to continue to push the limits of what a cosplay can be, and that means finding more and better materials and tools. By putting out innovative and versatile products, it's certainly possible to become a cosplay maker's new favorite thing.


How-to content is an absolute must. Though their processes do include a lot of trial and error, cosplay makers don't like to go into a new project completely blind. To prevent wasting materials (and to save themselves some frustration), cosplayers rely on how-to and tutorial content to guide them. This content can come directly from brands or from other cosplayers using certain products — all they're looking for is someone to teach them a certain technique or design they want to make for themselves. If you can take some of the guesswork out of cosplay or teach a new skill, you can build a dedicated following of content anticipators within cosplay communities.


But most cosplay makers also need some flexibility. Remember that experimenting we talked about before? That also means that cosplay makers don't always use every product or technique exactly the way it was originally intended. Many costumes are made out of more than just fabric and thread. From our Maker Files interviews, we've learned that household items, plastic, wood, cardboard, foam, electronics, and more can be incorporated in unexpected ways. Don't assume you know what materials cosplayers are using; do the research to find out! It's also important to remember that patterns or tutorials specific to a character can be extremely helpful, but some users will also adapt them for their own purposes. A piece from a princess costume could also work as part of a suit or armor if cosplayers see potential, so don't be afraid to let them take liberties. In fact, you should encourage it.


The cosplay market segment is, in fact, growing. Cosplay is growing across the globe, and particularly in America. Conventions that have been running for years are seeing influxes of visitors in the thousands or even hundreds of thousands, for larger cons like those in San Diego and New York. On top of costume costs, cosplay makers are buying tickets and merchandise, queueing up for panels and appearances, and filling convention centers to the brim. In fact, the only reason the San Diego event hasn't grown from 130,000 annual attendees is because no more people can fit inside the building. That said, there's no reason you can't carve out your niche in the industry and start connecting with cosplayers if you truly add value to their process. If your expertise aligns with their needs, cosplay communities are open to accepting you.
Now let's take a look at some of the ways three sewing-related companies entered the cosplay market with some of those important concepts in mind.
How 3 Sewing Companies Entered the Cosplay Market Segment
While the three brands we're talking about today — Simplicity, McCall's, and JoAnn Fabrics — are all sewing-related, we want to remind you of another point we made above: cosplay makers use a wide array of materials and tools, some not even traditionally thought of as craft supplies. These lessons apply to a wide array of companies and manufacturers, you just have to figure out how your expertise translates to cosplay, just like these companies did!

As the Daily Dot wrote in their full article, sewing pattern company Simplicity had to attend a convention in order to understand the magnitude of the cosplay industry. The team saw the value they could add with their related expertise and made the move to develop cosplay-specific offerings to address that market. Simplicity watches for trends and needs in the community in order to help decide what types of patterns to develop, including licensed merchandise and collaborations with popular cosplay makers.

Similarly, the McCall's pattern brand saw the opportunity to partner with professional cosplayers in order to address the needs of the market segment. Instead of designing all their patterns in-house, McCall's works with seasoned cosplayers who have already nailed down the right shapes, designs, and techniques in their own, homemade patterns. The brand hopes to expand to cover more cosplay genres in the coming seasons, with opportunities to offer versatile patterns in different styles. Both Simplicity and McCall's reach out to the cosplay community by setting up vendor booths at conventions; this is how the brands keep in touch with the most popular cosplay trends as well as keep their names top-of-mind.

Finally, JoAnn fabrics also used partnerships with real cosplay makers in order to develop lines of fabric that cater to the needs of cosplay makers everywhere. Effectively, the retailer has created more options in terms of price, fits, and designs that suit an infinite number of different costumes and characters. The retailer carries patterns from several brands, knowing that pre-made patterns are great for beginner cosplayers and also make a nice base for more experienced makers to add onto.
They key to these case studies is that the brands committed to really getting to know the cosplay culture before and while they dove into the industry. By experiencing conventions, taking a critical look at the needs and niches their products could fill, and making use of the knowledge of real cosplay makers, these three brands were able to break into the cosplay market in a genuine, helpful way.