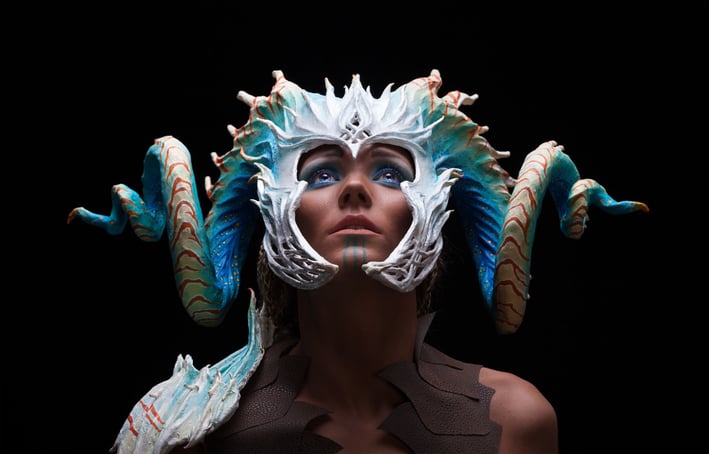 Remember when the best way to show your support for your favorite movies, games, and more was to "become a fan" on Facebook? It seems like eons ago, doesn't it? Today, superfans express their love for their favorite pop culture in a multitide of ways, and one of the most visible ways is through cosplay - the art of creating costumes based on pop culture characters. But if cosplay is the fan's preferred medium, how do they stay inspired to create new and better tributes to their favorite pop culture items? In this post, we'll discuss the main sources on inspiration that cosplay makers draw from today, so keep reading.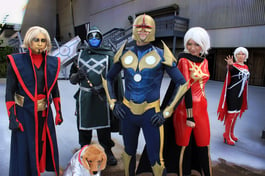 Are cosplay makers are among your brand's target segments? Check out our summary of what brands should know about cosplay makers to learn more about creating authentic connections with this powerful and influential audience.
Where Cosplay Makers Get Inspiration
While there are numerous sources of inspiration cosplayers can draw from, and those sources certainly differ from person to person, as we read about in this forum thread, here are the most common examples of what inspires cosplay makers:
The media they love: Of course, a cosplayer's top inspiration is the media that they love —TV series, movies, anime, games, and more. The opportunity to enter the world of their favorite characters is what inspires cosplayers to create the best costumes they can on a regular basis. Cosplayers reference the actual media as well as concept and fan art to inspire the pieces they make, especially when creating a mash-up character, like these humanized "gijinka" versions of non-human characters.
Friends and fellow creators: Cosplay maker Elyse Ohryn says that most people are introduced to the world of cosplay by friends in the activity. Therefore, many cosplayers cite bonding with their friends as a main inspiration to come up with new characters to cosplay. On top of that, most cosplay fans follow other creators on online platforms to see what they're working on, learn tips, and pick up further inspiration for things to make in the future. Outlets like Youtube, blogs, Pinterest, Facebook, Instagram, Tumblr, and more are huge hubs of inspiration. While Beth from Night Eyes Cosplay cautions comparing personal costumes to the work of pros, she also says that you can learn a lot from someone's who has been in your shoes before.
Tutorials and how-to content: Seeing how a process works before attempting it is another critical source of inspiration for cosplayers. Content that breaks an unfamiliar process down into digestible chunks empowers makers to try new techniques and methods they wouldn't have incorporated in their costumes otherwise.
New materials and products: At the same time, a desire to try a new technique often inspires cosplayers to experiment with new products. For instance, cosplay armor is generally made of foam or cardboard — a totally new medium for someone used to sewing costumes. Cosplaying a new character might require new products, or the discovery of a new product may spark the idea for a new character to create with the product's effects or look.
Events and themes: Finally, cosplay fans are inspired to create new costumes when a specific event deadline is looming. Some events prompt a specific theme for costumes, such as a steampunk or beach party theme. Group cosplay ideas might call for a certain theme as well. These events and themes certainly affect the costume someone chooses to make.
Cosplay Makers Stay Inspired
Since cosplay makers tend to spend a lot of time and resources making each costume, and even each individual article of clothing or prop, they create, it follows that they only pursue concepts that really inspire them. Most cosplayers are enthusiastic about learning more and improving their skills, excited to honor their favorite characters in bigger and better ways over the years. If there is any common thread among the sources of inspiration we listed above, it's that the information makers gain from the cosplay community that influences the things they choose to create and the products they use to do so. Cosplayers are always observing, conversing, and searching for new and interesting ideas to incorporate into their passionate work.