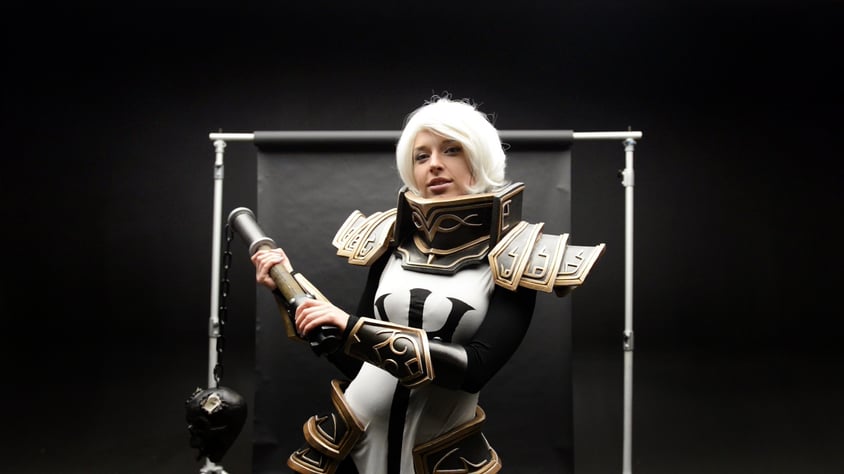 If you've new to the idea of cosplay, here's your crash course: Cosplay is short for "costume play," where superfans of pop culture create and wear costumes of their favorite characters, effectively becoming that person for the day. Cosplay makers use a variety of materials and techniques to craft their elaborate and detailed costumes. Sewing, thermoforming, metalworking, casting, and even electrical work can all be components of cosplay making. These makers display their hard work at fan events and conventions of all sorts, where they meet up with other people who share their interests.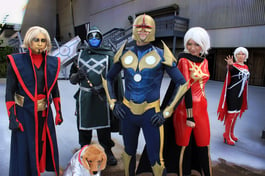 Are cosplay makers are among your brand's target segments? Check out our summary of what brands should know about cosplay makers to learn more about creating authentic connections with this powerful and influential audience.
While cosplay is still its own counterculture of sorts, its popularity and visibility in the US has been rising for years alongside the growth of the Maker Movement. For brands that sell products cosplay makers use, this is a market segment that shouldn't be ignored. Why? Because their passion is made clear not only by the quality and creativity of the things they make, but by the amount they're willing to spend on each costume.
Keep reading to learn just how much cosplayers are willing to spend on their costumes and why.
What Cosplay Makers Spend
In a survey conducted by Cosplay Calamity in March 2017, cosplay costume makers reported various cosplaying habits. According to that survey, the majority of cosplayers (32.1%) spend $101-$200 per costume. However, 70% of cosplayers spend an average of $101-$600 on each costume they make. According to Calamity's survey, as well as Time magazine, some more advanced cosplayers report spending over $1000 on single costume.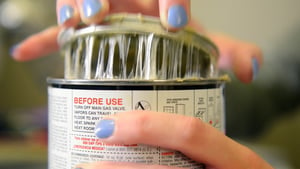 Depending on the character, some costumes can be as inexpensive as a trip to a thrift shop to produce. However, it seems that for the majority of cosplayers, each costume is a big investment of time and money. In order to make the best costume they can, cosplayers are willing to invest in materials that give them the outcomes they're looking for.
Additionally, according to Calamity's survey, 42.9% of cosplayers make 1-2 costumes per year, while 32.1% make 3-4 different costumes per year. When 64% of cosplayers attend 3 or more fan events per year, it's likely that cosplayers who make fewer costumes are probably willing to spend more per costume, intending to get more than one wear out it.
Why Cosplay Makers Spend Time and Money
A cosplayer's calendar revolves around their next convention or event. It depends on the costume, but most cosplayers put months of work into each costume they create. That means they have to budget their spare time carefully in order to finish on time (or work quickly if they've procrastinated). Not only are cosplayers investing a lot of money in their costumes, but so many of them are putting in hundreds of hours as well.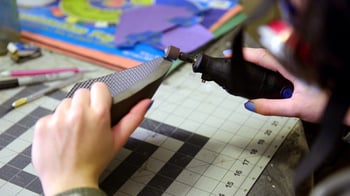 To put it simply, cosplayers are people who love the pop culture they consume - video games, anime, movies and television, comics, and more. Most cosplayers, therefore, are willing to put so much time and money in their costumes because 1) they view their costumes as meaningful tributes to the characters they love, and 2) they want to share their creativity with others and support the cosplay community. We don't want to use the term "superfan" lightly, and we're not trying to say that dressing up is the only way to express your love of a character. But in the grand scheme of things, cosplayers are definitely some of the most passionate and dedicated modern makers, and represent a huge market segment too.