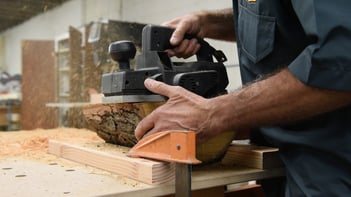 Video is the most engaging content type across multiple platforms online today. But while we know that video is dominating the content market for a variety of reasons, especially among maker and DIYer audiences, the digital space is becoming a lot more saturated, and makers have less and less time to devote to searching for and watching videos. For modern woodworkers especially, tutorial videos can be a great educational resource, but only the right videos are worth the time to find and consume.
So how can your brand make woodworking video tutorials that stand out and make an impression? In this post, we'll explain how to make tutorial videos woodworkers want to watch as well as why it's important to incorporate video into your marketing strategy.
How to Make Maximum Impact with Woodworking Videos
Based on our conversations, interviews, and focus groups with real woodworkers, we've compiled a list of the top elements woodworkers are looking for in a quality tutorial video. While your brand has some freedom to play with the structure and style of your videos to fit your messages and needs, there are some must-haves you should always stick to.
Choose a narrow topic and get to the point. The videos that woodworkers value most are ones that answer the exact questions they're looking for the answers to. By planning your videos around one specific skill or project at a time, you'll be able to focus in on the information that's most relevant to the search terms woodworkers are using. Don't spend too long on the intro or try to tack on additional skills or information; keep your tutorial tightly on-topic and provide optional links to additional content. In summary, don't make viewers search for the information they clicked on the video to get.


Commit to quality audio and visuals. While the cornerstone of your video should be the information you're sharing with your audience, quality audio and visuals go a long way in helping your content stand out and provide the most value. While recording a quality video doesn't necessarily require an expensive investment in equipment, a decent camera, good microphones and lights, and a clean background or setup will help your viewers focus on the information without distractions. If you're showing a skill on video, make sure that the camera is in a position that gives your audience the best view possible.


Use an experienced demonstrator. Several woodworkers told us that one of their tutorial pet peeves is inexperienced demonstrators or videos hosts. Whether your on-camera talent is an in-house product specialist or an independent maker you bring in, having someone with experience in the craft teaching the skill is imperative to producing a quality video tutorial. Make sure your host is confident enough to show their craftsmanship and speak clearly and coherently about woodworking techniques.


Teach, don't sell. Finally, and perhaps most importantly, a tutorial should be a tool that helps your audience learn something they didn't already know about their craft. Remember: a tutorial is not a commercial for your products. While you should certainly feature any of your tools or products that are relevant to the topic at hand, be sure to share your expertise and answer questions with your tutorial. Don't simply state the benefits of using your product. When you take the time to add value to a woodworker's process through education, you're taking a huge step toward building their trust and loyalty to your brand.
Why Woodworkers Watch Videos
If you're marketing your brand online today, video is a content format you can no longer afford to ignore. Videos constitute many of the most popular search results for every topic, and mobile use as well as social platform structure have led to the evolution of a video-centric internet experience. But why, in particular, is it so important for maker brands to use video in order to connect with today's woodworkers?
For one thing, video content reaches woodworkers of all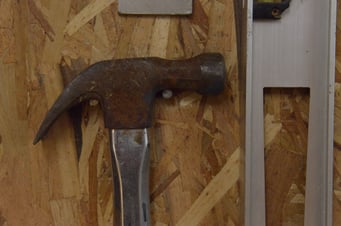 ages, demographics, and experience levels. While tutorial videos are extremely helpful for beginner woodworkers who need to see the process in action in order to learn, even seasoned woodworkers are searching for answers to project-specific challenges or looking to learn new skills using video tutorials. But no matter who's watching the tutorial, videos are one of the most effective ways to communicate information because it combines visual and verbal descriptions in a way that most mirrors real life through a digital medium.
Apart from creating content that simply helps your target audience in the craft of woodworking, however, producing tutorial videos also helps spread awareness for your brand and establishes your expertise in the industry. Your videos can serve as an expression of your brand standards and personality and make an impression that your viewers can remember you by.