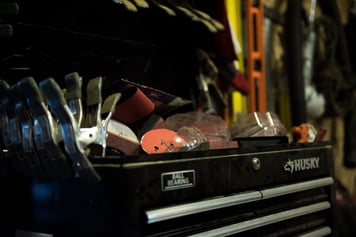 While some of us have been practicing the same hobbies for as long as we can remember, it takes others a little longer to discover their true passions once they have a little time to spare. So, on average, when do hobbyists first start to learn what they can do with a few simple tools and the right piece of wood? The short answer is that there are woodcrafters of all ages, backgrounds, and experience levels. However, we identified some critical ages when most woodcrafters begin to embrace their passion and hone their skills. Keep reading to find out when most get started sawing and sanding.
Many Woodcrafters Start Young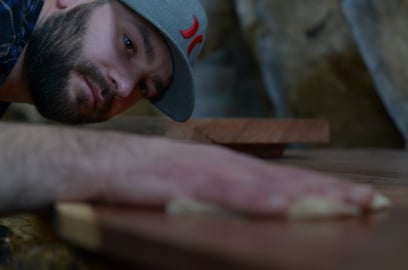 From our interviews with various makers, as well as from plenty of stories we've found in our research, we know that one of the most common times for someone to learn to craft with wood is during their childhood or teen years. Young makers often start working with wood after learning from their fathers or grandfathers. For kids especially, kits and introductory courses offered by craft and home improvement stores or other outlets are extremely common. At this critical age, young people are learning mainly the fundamentals, but their work and observations often foster a lifelong love for the problem-solving and precision of quality woodworking. Michael of Live Edge Workshop learned a lot of the basics from his dad, who owned a cabinet shop.
Other Woodcrafters Learn the Hobby Later in Life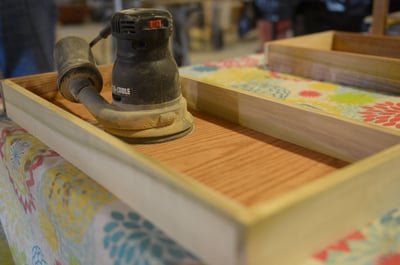 For other makers, their passion doesn't manifest until they reach retirement. While the motivation for getting serious with woodworking later in life usually stems from wanting to stay active and interested in something after retirement, various levels of experience are represented in this age group. Older woodworkers take pride in their workshops as well as in the items they're able to make for their friends and families. Some are even able to turn their hobby into a source of supplemental income to make their retirement that much more comfortable age.
Perhaps they were manual workers who finally have the chance to make what they want to make. For instance, Dennis was a machinist by trade, but started working with wood later on and keeps busy with it now that he's retired. Others might be brand new to crafting but chose it from an array of possible hobbies.
About the Woodcrafters in the Middle...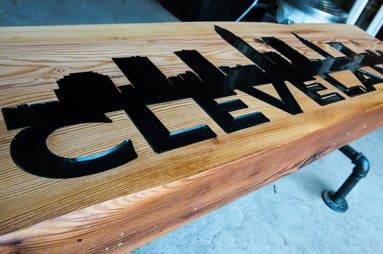 While we've found it's most common to start developing woodworking skills either as children or retirees, that's not to say there's an empty gap in the middle of the age spectrum. Some of those curious kids we mentioned maintain their hobby through adulthood, but it seems that fewer woodworkers begin at some age in the middle. This is probably because people at this age might be focused on stabilizing their career and raising a family.
However, the makers at this age are often professionals too - furniture makers, mill workers, woodcutters, and more - who are sometimes looking for the opportunity to create their own business. We know Anthony from Erie Trade Company wants to keep expanding his brand and eventually work for himself. Another contributing factor to this demographic might be the resurfacing emphasis on trade education in the millennial generation and onwards. As skilled labor jobs are coming back into high demand, more middle-aged people are learning the craft.
Woodcrafting at Any Age
No matter which poll you look at, you'll see that woodworkers of all ages aren't in short supply. While some interests bloom from youthful curiosity, many don't discover their passion until later in life. Regardless of age, however, here's what we know in general: crafters love to keep busy, work with their hands, solve problems, and build items they can be proud to show off and share. To be sure, anyone with a creative sensibility and a dedication to learning more can become a woodworker today, especially with all the information and tools readily available to them. It takes time to build up an expertise, but a passion can be built at any point: it's never too early or too late.