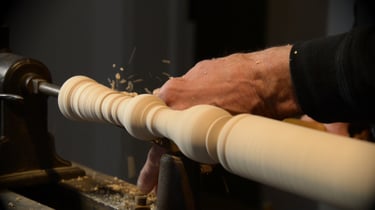 Whether they're new to the craft or seasoned in the shop, woodcrafters are some of the most passionate makers out there. They're working with their hands and with the help of tools and sometimes heavy machinery to create useful pieces packed with character. While some traditional crafters can do it all, the woodcrafting segment also encompasses a massive range of niche trades and markets. For example, some fill rooms with their projects while others make goods you can hold in your hands.
While woodcrafting is a varied field, some things we know for certain: the industry is in a period of growth, and woodcrafters need certain tools and resources to help them do what they do. Keep reading to learn more about this diverse community of makers.
Numbers of Woodcrafters Are Increasing Today
The traditional idea of the woodcrafter is still pretty accurate today. On average, most amateur woodcrafters are middle-aged males (and so are most professionals). They spend a lot of time in their shops or garages at home building things. They love working with their hands and learning more about working with wood, but they're not the only ones. For some analysis on what age most woodworkers pick up the craft, take a look at our recent blog post.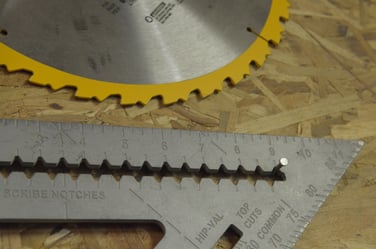 In tandem with the growth of the Maker Movement and the rise in demand for personalized goods and designs, the number of woodworkers (hobbyist or professional) is significantly increasing today. Particularly, the demographics of makers who use wood are becoming much more diverse. As Christine Bockelman from the Daily Herald writes, "Once associated with bearded, middle-aged men in dungarees and red flannel shirts, woodworking and furniture-making are getting the attention of some new demographics. Women and 20-somethings are powering up table saws thanks to woodworking schools across the country." While many makers have been honing their skills for years, it's important to note that this segment is changing.
Connecting with Woodcrafters
Today, there are more blogs, how-to videos, and step-by-step guides available to empower any aspiring crafter: young or old, regardless of gender or experience level. From the largest pieces of furniture to items as small as wooden spoons or coasters, there's someone out there to teach makers how to create it all. If you're a brand that intersects the woodcrafting industry at all, you don't want to miss the opportunity to be that trusted expert giving tips and advice.
Woodworkers need a wide variety of tools; Of course, the wood itself is essential, but they also need hand tools, machines, paints, finishes, fasteners, waterproofing seals, and more. However, the most important piece in any woodcrafter's toolkit is access to the information they need to make a quality item they can be proud of. Without the right knowledge, it doesn't really matter what physical tools they have at their disposal. They already rely on digital resources to gain inspiration, gather advice, and even order products they need. It's time for you to meet them where they already are with valuable support and expertise.