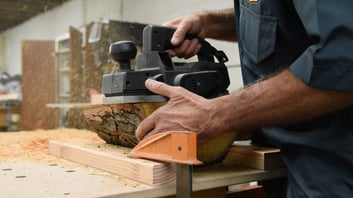 Becoming a master can mean something slightly different to many woodcrafters. To some, it's an official certification. To others, it's a more personal milestone achieved with a certain set of skills learned or project completed, or it might be the confidence to begin teaching others to work with wood. No matter what definition they're using, mater woodworkers, woodcrafters, and woodturners all gained a high level of experience in their craft through hard work and education.
But most woodcrafters can't reach this level of skill all alone. Plenty of personal connections and learning resources are sure to help them along the way. In this post, we'll list the most significant resources that help woodworkers become masters of their craft.
Resources that Help Woodworkers Become Master Craftsmen
Mentorship: One of the most common learning resources for woodworkers is 1-on-1 mentorship. Woodworking mentors are often family members, neighbors, or any other experienced craftsman who teaches woodworking skills either formally or informally. Mentors share their wisdom with beginners and intermediates, but may also share their tools, space, or other materials to help others get started in the craft as well. No matter the setup, a mentor relationship is an incredibly valuable resource that allows woodworkers to ask questions and see techniques in action as they work towards mastery.


Workshops and classes: Formal classes and workshops are another training resource for woodworkers who want to become masters. Some workshops are helpful tutorials for one specific type of project. Other woodworking classes are great for learning basic or intermediate skills in a group setting. Either way, workshops and classes provide woodworkers with foundation of techniques they can build on and design tactics they can adapt for their own needs.


Online videos: YouTube and other online videos are an extremely popular resource for self-taught woodworkers without a more traditional woodworking background. Additionally, woodworking videos can also be extremely helpful for troubleshooting specific woodworking techniques and issues, even for more seasoned crafters. Because videos provide the most immersive digital experience, woodworking demonstrations and walkthroughs are valuable tool for self-education and mastering craft techniques.


Tool upgrades: Finally, sometimes it takes more advanced tools to really showcase a woodworker's true skill and vision. Better tools enable crafters to be more precise, detailed, efficient, and artistic. A tool upgrade is a subjective change: some woodworkers might find that machines elevate their process while others choose to invest in specialized or even vintage hand tools instead. While most makers spend less money on tools and wood when first starting out, as their confidence grows and their project ideas become more intricate, most woodworkers start to shop around for more advanced equipment and higher quality wood.
How Woodworking Education Has Changed Over the Years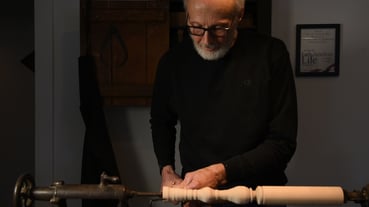 Author Malcolm Gladwell theorizes that it takes 10,000 hours of study or practice to become an expert on any subject. When it comes to woodworking, that study and practice can come in a wide variety of different formats. While all crafters have the potential to become a woodworking master in their own way, the paths those crafters follow might look a little different today than they used to. For one, shop class has largely disappeared from public schools. Many makers had their first experiences sawing and sanding in their shop class at school, but outside of vocational training, those elective classes are few and far between in the U.S. today.
However, online and community resources might be making it easier than ever to be a self-taught woodworker (or to seek out your own training outside of formal education). From books to videos to podcasts, many modern woodcrafters forego traditional training all together, but their skills can become just as masterful and legitimate as someone who participated in an old-school apprenticeship. Finally, our interconnected social climate has totally changed how woodworkers find a community of makers to learn and converse with. While woodworking clubs are still popular in some areas, Facebook groups, Instagram communities, and even forums are great resources where woodworkers from all over the world can come together, share information, and support each other as they become masters in their own workspaces.