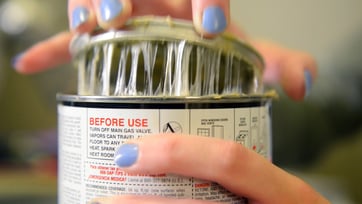 The cosplay community today is huge in scope, but it's also very tight-knit and powerful when it comes to the personal connections between groups and individuals. In short, cosplay makers influence each other: they help each other decide what characters to make, which events to attend, and perhaps most importantly, how to make their costumes and props. While cosplay skills are something that can only be improved over time, makers look to each other for guidance, both as beginners and experts, on what new (or new-to-them) products to buy.
Why does this matter to your brand? Because in order to make the most meaningful impact on cosplay makers with your product, line, or launch, you'll need to provide the social proof they're looking for. The first step to getting your products into the hand's of today's cosplay makers is understanding where this social proof comes from and where cosplayers go to search for it. In this blog post, we'll explain the most common ways cosplay makers discover new products to add to their tool kit as well as why that social proof is so important and necessary for the success of your brand.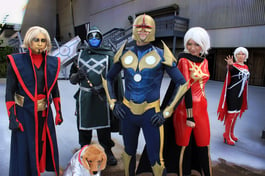 Are cosplay makers are among your brand's target segments? Check out our summary of what brands should know about cosplay makers to learn more about creating authentic connections with this powerful and influential audience.
3 Ways Cosplayers Makers Discover New Products
Instagram: Instagram is one of the largest hubs where cosplay makers come together to share and show off their work. By keeping up with each others' projects and sharing in-progress pictures of their costumes and props, many cosplayers also get an idea of what products other makers are using. While showing off product isn't always the main focus of an Instagram post, story, or video, the results inherently speak to the quality of the product. If a maker could achieve a certain look using one product, that's a huge motivator for other creators to try that product for themselves.


Tutorial Videos: When cosplay makers have a question about their costume or prop, one of the main channels they turn to for answers is YouTube. Many use YouTube as a search engine in itself to find out how other makers have tackled the same issues they're facing. There's no shortage of cosplay tutorials on YouTube, where makers can watch someone work through a technique step by step. By extension, then, cosplayers will see what products the maker in the video is using. If that product solves the problem they're having or serves a purpose that would work for their costume, they're much more likely to try it for themselves. While there are other video platforms that might also contain similar content, YouTube is certainly the most popular choice for cosplay makers.


Online Groups: Many serious cosplayers use social media to join groups of fellow fans and makers in order to ask questions and engage in discussions on their craft and the culture of attending conventions. Facebook Groups, discussion pages, hashtags, or even some traditional forums are still a goldmine of information and social fulfillment for many cosplay makers today, thanks to the supportive nature of the cosplay community. Here's what you should know: cosplay makers want to see each other succeed. That's why they're so willing to give away all of their "secrets" and advice — in order to help someone else reach their costume and prop potential. When a cosplay maker find a product they love or that makes a significant difference in their process (good or bad), they feel an obligation to share this information with their peers. Recommendations from fellow members of these online groups will always influence the purchasing decisions of cosplay makers going forward.
Showing Cosplay Makers Why They Need Your Product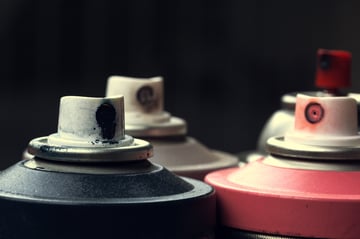 Modern cosplay makers are a well-connected community. As their art has continued to grow and gain more notoriety (both in and outside the U.S.), social media and web content have become integral resources for sharing information and advice that continually pushes the segment forward. But while internet searches and conversations make up much of the bulk of a cosplay maker's product research and awareness, that's not to say that there aren't other ways to get the attention of cosplay makers and influencers.
For one thing, as craft and maker brands start to learn more about cosplay and what it's all about, exhibiting to fans and cosplayers at conventions and events has become a little more common, and has the potential to grow. While currently, most convention attendees are there to show off their costumes, meet their favorite celebrities, and shop for comics or fandom merchandise, increased brand presence could shift expectations for learning about the cosplay process at the event. Even if cosplay makers weren't ready to buy product on the spot, innovative booths and presentations could start the conversation about your product in the community.
We hope you've come to understand that in order to really catch the attention of the cosplay community, you need social proof that shows you meet cosplayers' most important purchasing criteria. You'll need to show that your product is versatile — that it can be used in multiple ways to achieve a variety of looks and styles and for a range of purposes. You'll need to prove that your product is high-quality — that it's good value for the price, that it's enjoyable to work with, and that it'll last. And you'll need to show how your product will make their cosplay work easier and help their costumes stand out from the crowd. If you can accomplish those things with your products and discover the best ways to get the word out there about it, your brand will be well on its way to earning that social proof that drives interaction and purchases within the cosplay community.