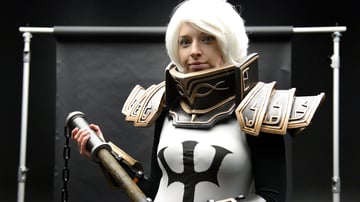 Social media is one of our most powerful modern tools as marketers. Using all the features of our target audiences' favorite platforms, we can start conversations and make connections that can lead to sales and increased brand loyalty when handled correctly. For marketers that target cosplay makers, costumers, and prop builders, perhaps the most critical social platform to get involved in is Instagram, the segment's favorite social hub.
However, making connections that matter for your brand will take some careful strategy and effort, as the most valuable audience is an engaged one. In this post, we'll explain how to engage cosplay makers on Instagram through your messaging and content and discuss strategies for building your following and community on the platform.
Best Ways to Engage Cosplayers on Instagram
Share tips and tutorials. You Instagram profile can be an incredible resource that keeps cosplay makers coming back for more when you use it to share your expertise, demonstrate your products, and inform your fans and potential customers about how to improve their cosplays and props. Because Instagram supports both static images and videos along with relatively lengthy captions for explanation, your Instagram is an ideal channel for sharing tips and tutorials for using your product or service that can inspire cosplayers to try it out for themselves. Sharing this kind of content not only appeals to cosplayers in general, but it can also make your tutorials accessible from a platform that your target audience is already using, rather than redirecting them to your website for all the information they need. Cosplay makers love to experiment with new techniques and materials, and seeing these processes in action can give them the push they need to give them a try.


Repost their work (with credit!). Cosplay makes are proud of the costumes and props they create, and they love to share the results of their hours of hard work with others. In order to help creators get their costumes out there, your brand should take the time to repost pictures and videos from cosplayers who use your products or that you would like to associate with. When you share a cosplayer's work with your audience, you build instant rapport with that maker by recognizing the quality of their cosplay. However, you need to be sure that you're using a credible reposting app and giving appropriate credit to the cosplayer (and, if applicable, their photographer), so that others can easily find and visit their profile as well. Reposting can also help you fill out a consistent content calendar without much creative effort on your part.


Use hashtags. Hashtags are Instagram's main mechanic for organizing and grouping content together. By including popular and relevant cosplay hashtags with your brand's Instagram posts, you can increase your brand awareness and get your content in front of new cosplayers whom you may not have come into contact with otherwise. Hashtags are extremely useful as a search tool to help your audience come to you. Additionally, creating branded hashtags can allow potential customers to find your entire catalog of posts and share their thoughts about your brand with their own followers, further expanding your brand awareness with the expansive cosplay community on Instagram.


Answer questions and offer advice. Instagram makes it relatively easy to interact with your audience using comments or direct messages, and you can certainly use these messaging features to your brand's advantage. One important factor to remember is that no two cosplays are exactly alike, and each cosplay maker will have their own ideas for how to create costume elements that may have never been made before. Cosplay requires a lot of trial and error, and your audience will likely come across an array of challenges and questions related to your product or service, whether they've actually made a purchase yet or not. It's incredibly important for your brand to be active on Instagram so that you can respond to as many questions from your audience as possible. Being available and helpful will provide cosplayers with a great customer experience and help them get the most out of your product or service. You should do your best to answer even the unique, one-off questions that relate specifically to what individuals are trying to build in order to make a great impression.


Inspire your audience. Finally, one of the main reasons cosplay makers love Instagram so much is because the platform provides a great opportunity to view and share images of impressive and high-quality cosplay they might not have had the chance to see in person. Cosplay photoshoots are incredibly popular in order to capture the full scope of detail that went into any costume or prop. Whether your brand makes or commissions your own cosplays or you simply curate impressive photos from respected makers in the community, it's important to show your audience the level of craftsmanship they should aspire to achieve. By encouraging your audience to continue to build and improve on their cosplay skills (and giving them awesome, relevant content they want to see in the process), you can inspire cosplayers to continue experimenting with their process and working toward higher quality results.
Building Your Instagram Community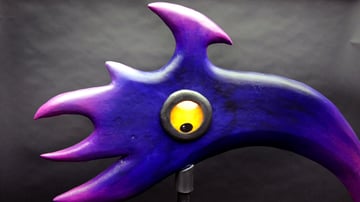 Your first inclination might be to work on getting as many Instagram followers as possible. Having a lot of followers certainly isn't a bad thing, but it also doesn't necessarily need to be your main focus. Instead of worrying about having as many followers as possible, you should focus on building as active and engaged of a community as possible. Having a lot of followers doesn't matter if those followers aren't interacting with you, and a more engaged audience is more likely to convert and eventually make a purchase.
That being said, the best way to build that engaged community is to put into your Instagram what you'd like to get out of it. By posing questions, starting conversations, and posting consistently, you encourage your audience to interact with your brand and get to know you better, building loyalty and admiration from the cosplayers you'd eventually like to sell to. This takes time, effort, and a lot of consistency to achieve. If you're not active and interacting with others on your Instagram profile, that audience won't grow or interact on its own. When structuring your Instagram content strategy, it's important to implement a consistent plan you can commit to maintaining. By encouraging the engagement you'd like to see and adding value to your target audience's projects and social media experience with your content, you can begin to create the online community that can bring long-term value to your brand as well.