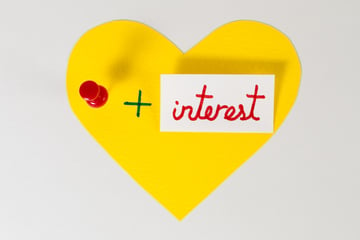 Pinterest, in many ways, is a maker's paradise full of instructional DIY tutorials and boards of images that can inspire future projects in multiple ways. Fortunately, Pinterest can be a source of content ideas for maker brands, too. In order to keep your content wheels turning, your team needs a constant stream of topics and visual assets that keep your target audiences engaged. By checking out what's going on in your target segments on Pinterest, you may be able to find a lot of useful inspiration for multiple types of content, from blogs to social to videos. In this post, we'll explain how maker brands can find content ideas on Pinterest and why keeping an eye on what your target audience is pinning can bring value to your own brand.
4 Ways to Find Content Inspiration on Pinterest.
Watch for trends. Perhaps the most basic technique for Pinterest research is to type your segment or something related to it into the search bar just to see what comes up. But instead of just mindlessly scrolling the results, be sure to take notes of any topics, projects, or themes that seem to pop up consistently. The more often you see similar pins reappearing, the more popular and trending in your segment it's likely to be. Whether you keep track of these trends in a spreadsheet or save the actual pins to a Pinterest board of your own, these trends likely signal things your target audience is interested in (or at least very aware of). If you want your content to be useful, timely, and hopefully sharable, it might be worth looking into how you could cover these topics and trends on your own website, blog, or social channels -- effectively speaking to your target audience's interests.


Look for visual patterns. While looking for themes and topics that reappear in your Pinterest searches in terms of information, you may also want to take note of patterns or trends in the visual style or photography of the images or graphics attached to the pins. While Pinterest is extremely image-based, so are most of today's top social platforms at this point, and you'll need striking visuals to accompany your informational content in order to catch your target audience's attention. By noting which visual styles appear most in your Pinterest searches, you can get an idea of what types of images or graphics your target audience is likely to respond to.


Check how your audience categorizes information. This process requires a deeper dive into your audience's Pinterest profiles, but it can shed a lot of light on what types of content they're looking to consume. Using Pinterest's search function, you can look for Pinterest accounts of makers in your segment. Once you've found some active profiles, take notes and compare what types of boards they use to categorize their pins. You can usually judge the content of a Pinterest board by the title, but in some cases, you may need to open up the board and check out what's inside to get an idea of what the category actually is. Not only can these categories represent the pillars of content your team can focus on creating, but you can get an idea of what parts of the craft or hobby your target audience is most interested in based on how they organize their inspirational pins.


See what you can expand upon. Most of the time, pins on Pinterest are connected to a link that leads to more information about the subjects in the pin. However, because links are encouraged but not required on Pinterest, or a link on an older pin may be broken and lead to nowhere, some of even the most popular pins start and end with the image and title attached to it. During your research, if you see a certain pin or type of pin that your audience seems to love but doesn't have enough information to learn more, you may have stumbled across a topic your audience would be excited to learn more about. If you can teach a skill related to a pin that has no extra information attached, consider that your own call to action. Maybe someday your brand's pin can replace that one, if it can provide more value and information.
Let Your Maker Audiences Inspire You
The good news about the content cycle is that while your goal is to engage and inspire your target audiences to try new processes and make purchases, your audience can also inspire you with the things they consume and create on their own. When you make a commitment to staying updated on your maker segment and the conversations they're participating in, your brand can provide the content you know your target audiences are looking for. While we're certainly not advocating for copying anyones content or images, putting your own spin on what's trending and providing your own expertise on popular topics is a great strategy for increasing engagement and brand awareness in the digital social space. At the end of the day, finding content inspiration on Pinterest and elsewhere gives your brand the power to help your target audiences turn their inspirational ideas into reality.