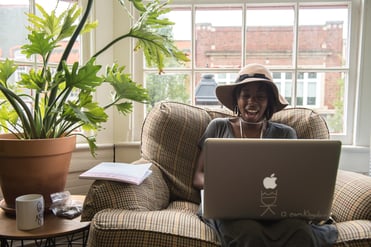 The endless scroll of social media has its way of pulling most of us in, sometimes for hours. Perhaps one of the most recognizable examples of this tendency is following one post after another "down the Pinterest hole" until we have no sense of how much time has passed. However, while the potential for getting a little lost in the stream of beautiful images is certainly there, this doesn't mean that Pinterest isn't an extremely helpful and popular platform, especially for its core audience of makers, crafters, and DIYers of all kinds.
We'd argue Pinterest's true appeal is rooted in the user's ability to find impressive ideas that are actually attainable, thanks to visual content that links back to practical posts or places to buy. For makers, Pinterest has always been a haven of project ideas, tutorials, and new brands and products to discover. In this maker brand's guide to Pinterest, we'll outline the platform's user demographics, share some best practices for your brand, and explain why Pinterest appeals to modern makers more than any other audience.
Pinterest User Statistics and Demographics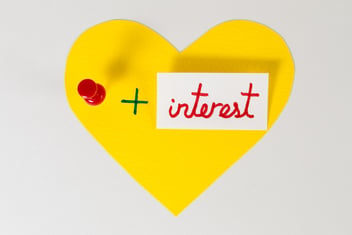 Pinterest was launched in 2010 as a virtual pin board where users could post, save, and organize ideas on separate pages or "boards." Boards are generally categorized by a general topic, like sewing projects or baking (or, in a broader sense, fashion or home decor or party planning ideas). Each post, or "pin," can be pinned to a specific board on your profile in order to save it in a visual collage with everything else on that board. Today, Pinterest is one of the most widely used social media platforms, but the driving idea behind it is the same.
To give you an idea of who uses Pinterest and how broad the platform's reach really is, here are some Pinterest statistics and demographics from Hootsuite to keep in mind:
50% of millennials use Pinterest every month. While the median age for users is 40, use tends to decrease among older age groups.
81% of Pinterest's users are female. However, their male demographic is growing, as 40% of new sign-ups are from men.
60% of users have at least some college education or more, and 35% have an income of over $75,000, making Pinterest a prime opportunity to get in touch with active consumers.
2 million people post pins every day.
More than 100 billion pins1currently exist on Pinterest.
85% of Pinterest searches occur on mobile devices.
Pinterest gets over 2 billion searches every month.
The most popular of Pinterest's set categories are DIY and Craft, Food and Drink, and Home Decor.
86% use Pinterest to plan life moments and events.
2/3 of all pins represent brands and products.
93% of users plan purchases using the platform, and 47% of millennials have purchased something they've pinned.
73% of all active users have purchased something because they saw it on Pinterest.
And 63% of millennials say that Pinterest helps them discover new brands and products.
Best Practices for Brands on Pinterest
Over a million brands already have a presence on Pinterest, and for those who make the most of it, the platform has become a valuable marketing and communication tool. However, just like with any other social platform, it's not enough for your brand to simply have a profile; you have to consistently share content in order to build connections. Here are some basic Pinterest best practices to incorporate into your strategy:
Produce visually-appealing content. Images are the first things your potential audience will see when they find your posts in search or visit your boards or page. They'll also see everyone else's images too, so you have to be sure that yours are aesthetically appealing and attention grabbing in order to stand out. Plain product photos or simply stock photography likely won't do the trick; you'll need to punch up your original photographs with environments and backdrops, graphic design elements, and typography in order to draw users to click and save. If you're going to invest time and resources into Pinterest, always make sure that imagery comes first.


Attach links to every post. If your posts don't lead anywhere, you won't gain nearly as many new potential buyers. Second only to the image itself, the link you attach to your Pinterest post is critical for gaining traffic from Pinterest. At it's core, Pinterest functions by redirecting web traffic to your website or other online content. Create Pinterest posts with intention in order to direct web traffic to places where users can learn more about your brand and products. Links should be incredibly relevant to your image -- make sure to send users somewhere that they can either get all the information or buy the product. Finally, you'll want to check and update your links periodically. Pins are more evergreen than posts on most other social media platforms, so if an old pin of yours eventually picks up more attention, you don't want to lead users to a dead end with a broken link.


Organize your boards by topic. Another unique Pinterest feature is the ability to only follow specific boards instead of a user's entire catalog, if you choose. The category you choose for each Pinterest board you create lets users know what they'll find by browsing or following; narrowing down these board topics allows users to create a more personalized and relevant relationship with your brand. Be sure to post new pins to the correct board to keep your page clean and organized.
Why Pinterest is Perfect for Modern Makers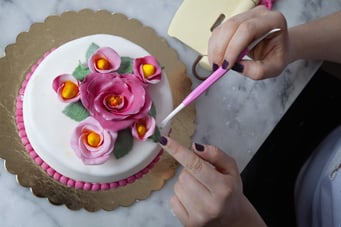 There's an argument to be made that Pinterest is less of a social media and more of a search engine. While the app does incorporate social features like following profiles and boards, commenting, and sharing content, these elements tend to take the back seat in typical Pinterest use. Something that Pinterest users seem to really love is how Pinterest subverts other apps' reliance on follower counts and engagement, and instead follows a model that simply encourages finding and curating information and inspiration for your own personal use (and not necessarily for anyone else's).
While there are some pages and boards with millions of followers, the average pinner doesn't need to worry about "building a brand" or "increasing their following," and this is a welcome release from the pressure of other platforms. With Pinterest, it's all about discovery.
In the maker sphere, Pinterest has one other distinct advantage over Instagram, it's image-based competitor. Because pins are almost always linked to an outside web source, it's directly connected to the long-form content it accompanies. Instagram, which only allows one link in your bio section and on select Instagram Stories, can't replicate this direct referral. For makers looking to learn a new skill or buy a product, this on-demand connection to the source material is invaluable.
Pinterest's search function is also more advanced and helpful than that of some other social platforms. As we've discussed, many users prefer to search for content directly rather than following boards or brands. However, any related pin can show up in a search, regardless of whether a user follows your brand or not.
And finally, Pinterest has merely lived up to its initial promise to serve as a hub of ideas for creative-minded folks. From 2010, Pinterest attracted makers because it specifically set out to cater to their needs and, ahem, interests. This community of users started small but has grown into 250 million monthly active users that keep coming back for inspiration, research, and purchase planning. While the "Pinterest Fail" phenomenon sometimes reveals an unattainable level of perfection for some of us, Pinterest is the practical choice for makers because the information they need is already there. With their busy lifestyles, it's easy to save all of it for later and then actually find it again. For makers who appreciate both aesthetics and expertise, Pinterest is one of the best places on the web to discover what your brand has to offer.