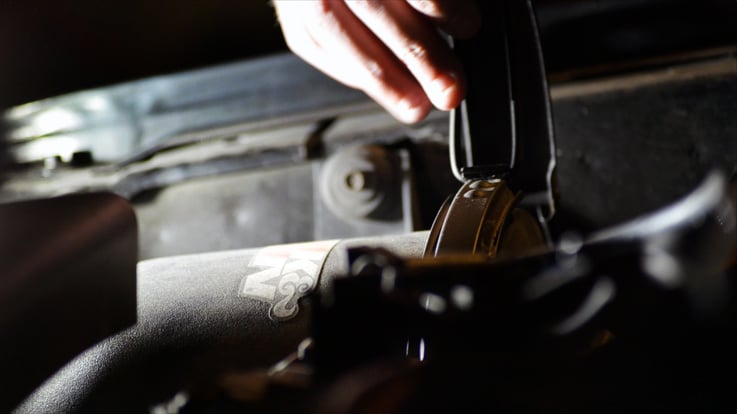 The automotive DIY community is one built on sharing. DIYer friends meet up to work on car repair or customization projects together, lend each other tools and equipment, and test drive each other's cars once their work is finished. However, some of the most important DIY connections today are made online as well. DIYers of all kinds connect online to share valuable tips, tricks, recommendations, and inspiration.
For brands that want to reach this innovative and influential auto DIY audience, understanding the relationship between auto DIYers and the connections they make online is crucial. Keep reading to learn where automotive DIYers meet other enthusiasts online and how those interactions influence buying decisions.
Auto DIYers and Online Connections: Where and Why
Social Media
Social media is a go-to source for DIYers looking to connect with others in their niche. By searching for hashtags or keywords on platforms like Facebook, Instagram, and Twitter, DIYers can find a range of automotive content in the form of text posts, images, videos, infographics, and more. In order to show off the work they're doing or plan to do, DIYers share a lot of photos of not only their cars, but also the tools and products they're using.
The most common way to become part of a DIYer community on social media is probably through joining a Facebook group. Groups can be set up with the express purpose of helping DIYers get answers and advice from others who have similar interests and experience. DIY Facebook groups range from more general topics, like body work or general repairs, to ultra specific interests, such as groups devoted to drivers/lovers of certain models of cars. These Facebook connections are extremely valuable to DIYers because of the broad variation of content the platform can support. When it's easier to type out an answer to a question, they can, but the ability to supplement those conversations with images, videos, or other media is incredible helpful. When DIYers have a question, their Facebook groups are often the first place they turn to get more information.
YouTube and Podcasts
In addition to other social media platforms, auto DIYers are constantly looking for how-to content and advice in audio visual formats. Many DIYers learned their skills from family or friends, or otherwise taught themselves how to work on their vehicles for one reason or another. For most, the actual process of completing the project is the most rewarding part of what they do, and more immersive forms of content gives them both the information and the confidence to plan and complete a successful job. For this reason, online connections and communities have formed around influencers in the DIY community who speak or show, at length, their advice and tutorials relating to automotive projects through YouTube videos or podcasts.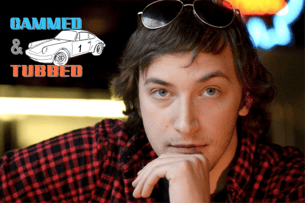 In ATA's Maker Files series, you can meet DIYers like Brian, who produces a video series on G-Body repairs, or Cameron, who hosts a popular Q&A-style automotive podcast. Each of them have become influencers among DIYers, who trust them as sources of valuable information and helpful content that's enjoyable to consume. Cameron recognizes the value of generating such content in the DIY community, saying, "It's so much easier now to DIY because any provider you can think of, if they made more than one of the car you're working on, somebody has done what you have to do, and they've made a YouTube video about it."
Forums
While many might be quick to write off them as outdated, website forums are still very much alive within the auto DIY community. Many DIYers have told us that they still rely on forums for great technical information and project tips. For one thing, forum posts don't expire, so there's still plenty of great information on older makes and models of cars from when forums were a more popular mode of online communication. Users also tend to become loyal to their favorite forums that have helped them met DIYer contacts they trust. And finally, some forums seem to be one of the last places online that aren't bombarded with ads or sponsored content, allowing for an experience that feels much more authentic to some makers. Brands should be warned that forum participants can be hostile towards posts they label as spam. It's important to either offer genuine answers to questions - WITHOUT pushing products - or to let your brand's biggest fans influence their forum connections on their own.
Why Online Auto DIY Connections Matter to Brands
Fire and foremost, it's important for every auto and aftermarket brand to know that auto DIYers are using the internet all the time as it relates to their DIY work. Websites, search engines, and social media are the first places most DIYers turn to when they have a question about what they're doing or are interested in a product or brand and want to learn more. (For more on the research and buying habits of auto DIYers, check out this post on their Buyer's Journey.) Their connections with other auto DIYers contribute to that research. Turning your loyal customers into brand advocates ensures your products become part of those influential conversations.
Additionally, it's important to understand not only what information your target audience needs, but where and how they like to consume that information. What's critical about building your own online connections is meeting your audience where it already is and adding genuine value to their work in the process. By learning how auto DIYers already make connections, you can create a marketing plan that plays into their habits naturally and authentically.