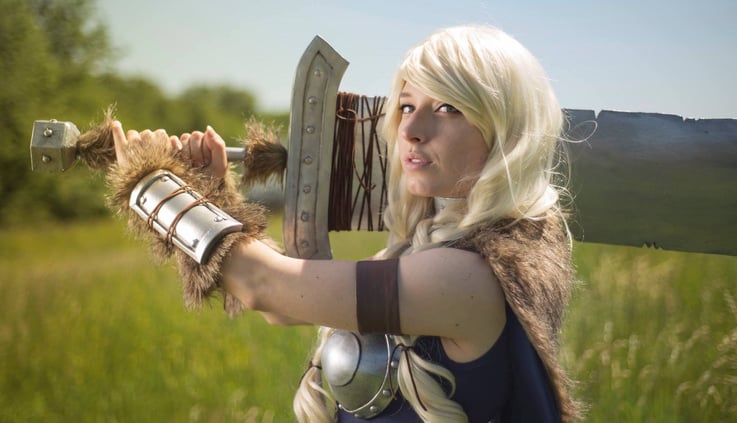 Cosplay makers invest a lot to make their costumes: time, money, and creativity, just to name a few. But another important piece of the puzzle is the repertoire of crafting skills they have to back them up. Cosplay is an interesting maker segment because it can combine so many disciplines to come to a finished product. One of the most important creative skills today's cosplayers rely on is a grasp of sewing techniques, both basic and advanced.
For sewing brands that want to build connections with a new or established cosplay audiences, knowing how cosplay and sewing overlap is the first crucial step. Keep reading to learn the ways sewing fits into the cosplay making process.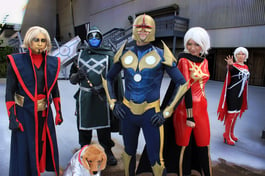 Are cosplay makers are among your brand's target segments? Check out our summary of what brands should know about cosplay makers to learn more about creating authentic connections with this powerful and influential audience.
Why Cosplay Makers Learn to Sew
Is it possible to cosplay without learning to sew? Technically, yes. Cosplay makers use a multitude of crafts and skills to create their impressive costumes and props, from sculpture to electrical wiring. They use a wide variety of materials besides fabric and thread, too. So why do many cosplay makers decide to sit down and learn how to sew by hand or machine? There are two reasons.
The design requirements of many characters they wish to portray demand the use of fabric. While plenty of characters wear clothes or armor that can be crafted out of foam, plexiglass, and countless other materials, numerous others dress in clothes that are best made of fabric. By getting comfortable with sewing, cosplay makers can create those cosplays in a more authentic, true-to-design way.
Cosplay makers usually wear their creations for many hours a day and to multiple fan events. In order to craft a cosplay that is durable and comfortable to wear, sewing their pieces together, as opposed to gluing fabric or other methods, can be necessary.
Having a variety of sewing techniques and methods in their repertoire allows cosplay makers to continually push the limits of what they're able to create, increase the quality of garments they wear, and remove limitations on the numbers and types of costumes they put together. Not every cosplay maker uses sewing in the same way, however. Factors like skill level, costume needs, and time restrictions impact how sewing figures into the process. Cosplay makers can incorporate sewing into their costumes in ways such as:
Creating their own patterns and sewing garments from scratch
Buying and using sewing patterns created by sewing brands or other cosplay makers
Adapting and amending patterns to help them sew a more customized piece
Altering existing garments for a perfect fit
Using store-bought garments as a base to sew more elements onto
Sewing accessories or smaller pieces from the scraps of larger projects
Adding detailed elements to costumes such as zippers, buttons, fasteners, belts, sequins, corsets, and more.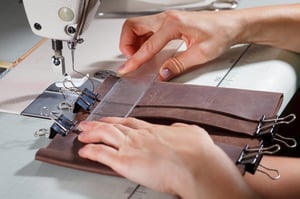 Additionally, it's important to realize that while there are a variety of ways a cosplay maker can learn sewing skills, perhaps the most widespread and popular method is by seeking out and consuming tutorial videos, blog posts, and more from the online cosplay community. Cosplay makers may search for tutorials on a specific character, a particular type of garment, or a unique type of sewing skill (like backstitching or working with faux leather, for example). Cosplay makers also look for other expert advice dealing with other facets of sewing as well, such as pattern making, alterations, design inspiration, and many more. Providing content resources like these for cosplayers at various sewing skill levels may be the most valuable way to connect with today's cosplay makers and communities.
Case Study: Meeting the Fabric Needs of Cosplay Makers
Sewing brands are starting to take notice of the passion and buying power of the cosplay market segment and address the specific fabric needs of cosplay makers. One brand that exemplifies a shift in production and marketing to serve cosplay makers is Cosplay Fabrics, formerly known as Wyla Fabrics, and its partnership with cosplay celebrity Yaya Han. Han has also partnered with McCall's to create cosplay sewing patterns, and Wyla took notice of the line's success. Knowing that Han is perhaps the biggest influencer in the cosplay community, Wyla trusted her expertise and guidance in creating fabrics that behave the ways cosplay makers need most.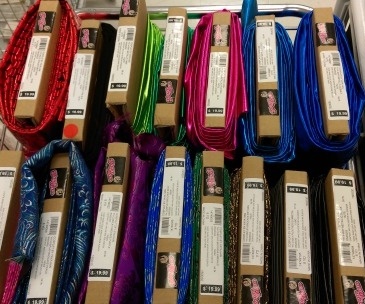 The brand committed to creating fabrics that could stretch, move, and bend the right ways without tearing as well as represent a wide variety of colors, textures, and finishes for costumes that are more out-of-the-ordinary than a regular cotton or fleece fabric can handle. By addressing the specific needs of such a powerful market segment, the Wyla cosplay line attracted the attention of Jo-Ann Fabrics, which continues to carry the fabrics in its stores today. The combination of the specialized fabrics designed with their needs in mind and convenience and accessibility of their distribution has made the line a total hit with cosplayers of all kinds.
As a final thought, we want to be clear that producing special cosplaying products is just one way your brand can address the needs of cosplayers. Cosplayers, including Han herself, become experts in making do with the best fabrics and sewing supplies they can find, even if they don't have 'cosplay' on the label. Cosplay makers are creative and resourceful and will always find great ways to turn their character designs into reality. However, sewing brands that seek to understand and provide the best products and resources for cosplay makers are much more likely to earn the trust of today's cosplay makers who are also influencers in their own community. What's really important here is that you recognize and support the needs of each and every cosplay project.