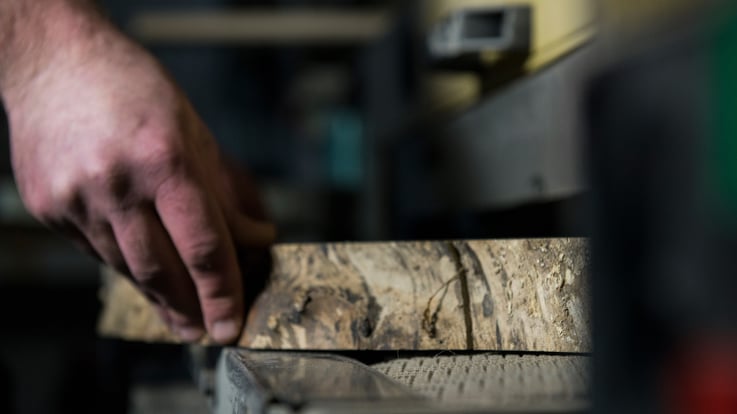 Every industry has a cycle of trends that continuously renew its relevance and keep it moving forward. As you might have guessed, maker industries are no different. For woodcrafters, expecially those who make decorative or functional items for the home, it's critical to stay on top of decorating style trends and new technology that improves their process. While some trends are longlasting and some come and go, each one has the potential to really affect the way woodcrafters do their work.
In today's post, we'll discuss the biggest woodworking industry trends for maker brands to watch if they want to fulfill the needs of today's woodcrafters. Keep reading for our tips and analysis.
3 Woodworking Industry Trends To Watch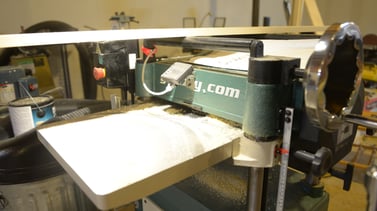 1. Increased use of woodworking machines. According to Technavio, the furniture industry is one of thebiggest driving forces behind an increase in sales of woodworking machines. While this isn't to say that woodworkers aren't practicing traditional techniques too, every woodworker we've met uses one kind of woodworking machine or another. For example, Anthony from Erie Trade Company started out hand carving wooden pieces, but purchased a signage machine help meet demand when he started his own business. We've seen sanders, planers, table saws, and plenty more machines in the woodshops we've visited, and we know that makers depend on these machines to bring their creations to life. For brands in the woodworking machine industry, we encourage you to ensure your messaging appeals to the maker category. (Check out this post for some reminders on connecting with woodcrafters.)
2. The rustic and reclaimed look. As any home improvement TV show would tell you, the most popular modern decorating style is something along the lines of a rustic, country farmhouse. Woodcrafters have responded to this trend by tailoring their items to match this style of interior space. Products and tutorials for making new projects look like they've been weathered and well-loved will be a huge help (and remember, woodworkers highly value products that are the right fit for the project, among a few other criteria). More natural, live edge slabs (like those we've seen at Live Edge Workshop) are appearing in countertops and tables, and people love the idea of sustainable woodworking using recycled or reclaimed wood with lots of character as well.
3. Custom woodworking. Part of the growth of the woodworking segment may be due to a desire for items and furnishings that are less mass-produced. Many independent woodworkers today offer custom capabilities to their customers. It's also common for woodworkers to make one-off gifts for their friends and family as well with personal tastes in mind. Producing one-of-a-kind pieces, testing out new skills, and just playing around with their craft for fun are all part of the woodworking game today. Any support or tips you can offer to someone trying to master a new skill or design will go a long way in building brand trust.