Woodcrafters of all ages and skill levels rely on their tools and materials in order to do their work. We've written before about how the perceived quality of a product is the top deciding factor for what a maker will buy and use in their craft. Today's post is going to delve deeper into specifically how and why woodworkers of all kinds choose and purchase the products they use — including wood, of course, but also the machines, tools, and supplies they accumulate with experience over the years.
To learn more about the general criteria by which woodcrafters judge the products they love most, keep reading.
Woodcrafters and Their Purchasing Criteria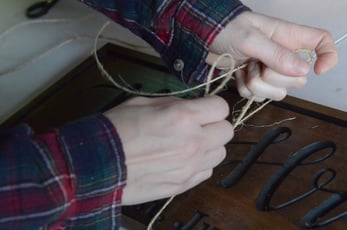 When considering a purchase, woodcrafters in general stick to a set of criteria that help determine whether a product. Of course, this criteria depends on the types of projects any maker is passionate about, but from our conversations with woodworkers, we've been able to pinpoint some of the most critical points a material must fulfill to make it into (or replace something else) in a woodworker's kit. In no particular order, here are some of the top elements most of them consider in a product:
Accessibility: With more and more options available through e-commerce, woodworkers are able to try out more products than ever. Just about anything can be shipped to their home, which makes them more likely to try a new alternative. However, we've learned from our interviews that many woodworkers do like to see a piece of wood in person before they purchase it.

Woodworkers are certainly a middle ground when it comes to online sales.

Additionally, no maker wants to fall in love with a product that's incredibly rare or difficult to repurchase. They take this into consideration before purchasing as well.


Fit For Project: This is where elements that contribute to the "quality" of the product come into play. Woodworkers want to create items that are durable and also look great. They choose products they think will help them reach those standards and create an item that looks and works the way they want it to. Additionally, as

Marc Spagnuolo describes in this comical video

, woodworkers also need to be sure to purchase wood that's the correct thickness, size, and volume for their projects, and that's not always as easy as it seems.


Brand Support: It is imperative that woodworkers are able to find answers to their questions and learn how to use their tools and materials correctly. For that reason, they rely on the expertise of the brands that provide the products they're using, and brands with better support rank higher on their lists.


Price: While it's not necessarily the top factor, woodworkers are looking to get value out of the things they make. On one hand, if they're selling their crafted items, they want to keep costs down and sell for a fair price. But even if the piece isn't for sale, they're looking for a good value for their money — something that makes the hard work worth not buying a wooden item at the store and, depending on the project, isn't so expensive that they can't afford to make a mistake or two.


Environmental Impact: Just like you'd think twice about how many trees it takes to print that 50-page document, woodworkers are certainly concerned with their actions' environmental impact. Some choose reclaimed/recycled wood for this reason. Most look into the chemicals that go into their wood, finishes, paints, and more, and tend to err on the more environmentally responsible side when it comes to the things their work is exposing to the outside world.
Relationships Matter to Woodcrafters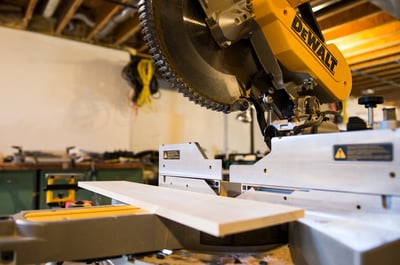 Purchasing criteria varies between all makers, and we can't pinpoint which element is the truly the number one influencer of today's woodcrafters. However, we did want to mention that there is one thing that influences all the rest of the criteria we listed above, and that's definitely the relationships they form with the brands that support them most. If a brand is able to make a woodworker's project (read: life) easier by offering outstanding support in a variety of forms, that relationship seems to overrule a lot of the other criteria on the list. For instance, Mary and Anthony from Erie Trade Company told us that when their signage machine broke down, the willingness of the manufacturer to send them a replacement part for free solidified their decision to work with that brand, now and in the future.
While the relationships built on trust influence all future purchases, woodcrafters will also seek new relationships in order to find the exact product they're looking for. If something's not right, they're not afraid to research new brands to help them work it out. For instance, when Sam Krantz needed coconut wood for a custom order, he searched high and low for a provider in Ohio until he found one. There's a good chance to goes back to that brand the next time he needs something so specialized.
In conclusion, woodworkers certainly care about what goes into the items they make. That's why they're so selective about the materials they purchase — both online and in person, but only after a lot of research and comparisons based on their top criteria. When you're evaluating how to market your product, it's important to measure the value you can provide based on what really matters to makers today.