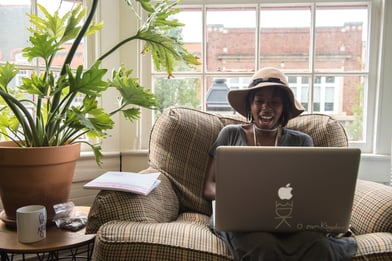 For many makers, their craft is a way to escape the technology and screens that are constantly competing for our attention by creating something physical with their hands. However, plenty of makers (including those we just mentioned) also use technology to fuel or supplement their craft. No maker is less valid by using technology as part of their process. On the contrary, technology opens up the doors to new creative avenues for all types of makers.
With so many more tools, parts, and programs available to makers today, tech is a huge part of expanding the Maker Movement. Here are three major ways that technology creates opportunities for modern makers of all kinds.
Tools and Machines for Makers
In many different crafts, high-tech tools and machines that might have only been available to professionals in the past are now much easier for general consumers to get their hands on. Whether a crafter decides to invest in their own machine or use/borrow one at a workshop, makerspace, library, or elsewhere, these machines often revolutionize their crafting process for the better.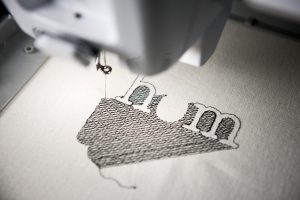 While machinery can sometimes take the guesswork (or tedious physical labor) out of certain tasks, makers still need to develop the skills needed to operate the machine as well as design what their desired outcome should look like on their own. That's how machines increase creative capabilities. Some examples of tools and machines that makers are embracing include 3D printers, CNC machines, embroidery machines, and even smaller tech like various presses, drills, and die-cutters.
Hacking Homemade Electronics
The actual making and redesigning of working electronics is an entire segment of the Maker Movement. From completing electronic projects that come packaged in kits to building completely unique/custom electronic devices from parts, technologically-minded makers can use or develop their programming and electrical skills in a productive and enjoyable way. Makerspaces around the country are teaching aspiring makers to work with electronic components to bring their ideas to life. Some examples of homemade electronics and programming projects include coding or altering special computer programs, 3D modeling or animating, building small and large devices, or creating truly phenomenal robotics projects.
Search Engines and Social Media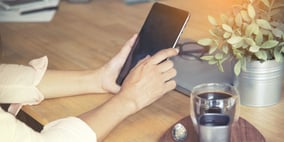 Like most of us, makers use search engines and social media nearly every day to expand their knowledge and connections in their field of interests. Access to endless sources of information through a simple internet connection has opened the eyes of seasoned makers to new ideas as well as inspired brand new makers to get started in their craft.
Furthermore, search and social are great ways for makers to build community with others who share their interests and understand their struggles, as well as channels for finding advice, tips, and recommendations that could truly improve their process.
Technology Creates Maker Connections
Technology in the Maker Movement enhances the ability of makers from all different segments and activities to turn their creative ideas into reality. With the support of specialized tools, electronic knowledge, and online resources, makers can both build the items that can't be found ready-made on the market and find others who can use or appreciate the hard work that goes into those creations. Supplementing the hard handiwork of any craft using technology never means that a maker is taking the easy way out. In fact, technology simply allows makers to dream up bigger and better ideas because one way or another, there's a tool out there that can make them happen, even if they have to build one themselves.