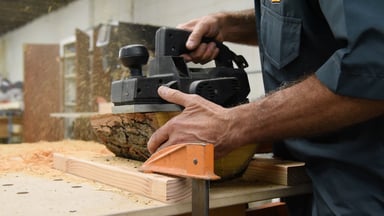 Woodworking is both a profession and a beloved hobby for many. For those crafting at home or in a workshop in their spare time, finding the right place to buy tools and supplies can be a struggle. Professional distributors don't necessarily cater to their needs, but some woodcrafters are looking for more personalization and expertise than the local big box home improvement store can provide. They need brands who understand and cater to them as makers. So how do they discover these brands? It depends on what kind of outreach woodworking brands are putting out there.
A great example of a woodcrafter-centric brand is Rockler Woodworking and Hardware. For years now, Rockler has been hitting it out of the park with woodcrafter resources and support, allowing the brand to become the favorite of many woodworkers across the country. By examining Rockler's success, your brand can get started down the same path. Here are just a few of the ways Rockler connects with today's woodcrafters, both online and in-store.
7 Ways Rockler Creates Connections with Today's Woodcrafters
Website: Rockler's website is clean, up to date, and cohesively branded. Perhaps most importantly, we've heard from woodcrafters in our Maker Focus Groups that woodcrafters need technical information when it comes to tools (that many general retailers or big box stores don't supply). Rockler includes all that information on its product pages, which is crucial for woodcrafters who are looking to buy.


How-to videos: Rockler's website and YouTube channel feature a wide array of how-to videos featuring popular products as well as practical skills. These videos represent a huge opportunity to attract new customers through search results as well as delight existing customers with practical advice and information.


Blog: Rockler's website also features a blog full of helpful posts and Q&As. The key to Rockler's blog's success is that it shares valuable information as opposed to purely promoting products.


Plywood Challenge: In partnership with the Modern Maker podcast, Rockler is challenging its audience to create a project using a single sheet of plywood and share the finished item on Instagram using #RocklerPlywoodChallenge. The campaign concurrently shows Rockler's support for their maker audience while increasing brand awareness and social engagement.


Expanding retail locations: Rockler continues to remodel existing locations as well as add new stores to serve more woodworkers across the U.S. While woodcrafters absolutely research product options online before they make any buying decisions, we've learned in our Focus Groups that many woodcrafters prefer to touch and try a tool in store before they make that final purchase. Rockler's physical locations provide that brick-and-mortar option.


Make & Take projects: Rockler also offers frequent Make & Take project stations in-store, encouraging new, young, and aspiring woodcrafters of all kinds to check out the store and discover the joy of woodcraft.


In-store demos: Finally, Rockler's event schedule includes the opportunity for woodcrafters to attend live demonstrations of new products as well as featured tools with an experienced woodcrafter. This touchpoint allows Rockler to connect in-store with the makers themselves and answer questions that can inspire purchases, return visits, and further research.
Rockler: Carving Its Place in the Maker Market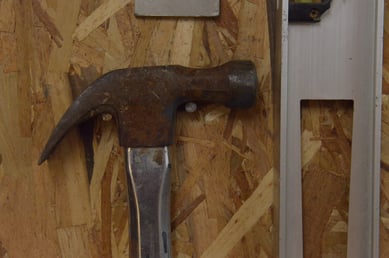 Perhaps Rockler's best quality as a maker brand is its proud and vocal support of the Maker Movement and the individual makers inspired by it. Rockler's recent partnership with CustomMade is a great example of how the brand is really getting involved. CustomMade is an online hub that connects independent woodcrafters with customers that want to buy their creations or commission new ones. As Rockler promotes the CustomMade platform, the company's wide social reach aims to increase exposure and online sales for dedicated woodcrafters everywhere.
Makers love Rockler because they see how the brand understands and supports them. By getting to know the woodcrafters that need your brand the most, you're taking the first steps toward becoming their next favorite brand.