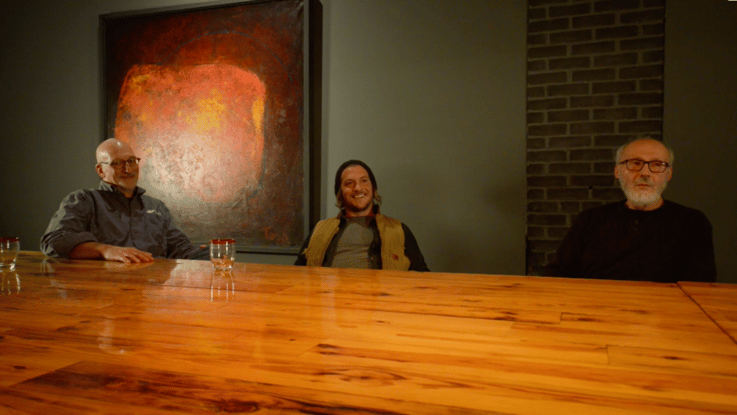 We've always found that the best way to learn about makers and what they want from a brand is to simply engage them in conversation. This November, we kicked off our free webinar series by hosting our first Maker Focus Group with a live panel of makers. We sat down with three of today's woodcrafters to discuss what content they consume and how the brands that create that content inspire them to make purchases. To a maker brand that wants to connect with today's woodcrafters, these insights, straight from real makers, are an incredible source of information.
While you can sign up to access the video recording of the ATA Maker Focus Group Featuring Today's Woodcrafters at any time, here are some of the highlights of our coversation. Keep reading to learn what woodcrafters are looking for in a brand today.
What We Learned From the ATA Maker Focus Group Featuring Today's Woodcrafters
In our woodcrafter focus group, we spoke with David Lackey, of Lackey Road Guitars, Jason Horinger, of Birchwood Supply Co., and Richard Grell, Windsor chair maker and fine woodworking mentor. Here are some of the most valuable insights we learned from their responses during the focus group.
Their favorite brands provide a valuable investment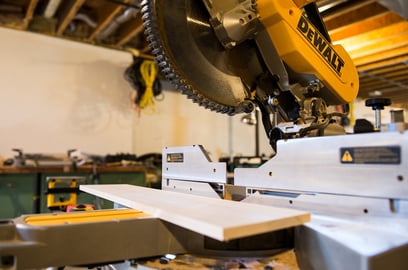 While personal preference and customer experience factor into the brands woodcrafters love most, our panelists agreed unanimously that the brands they love most make tools that are affordable, but not cheaply made. They aspire to someday upgrade to more premium tools, and perhaps are willing to spend more on a specialty tool that would make their daily tasks more efficient. However, the price isn't always the most important purchase factor alone: in fact, what matters most is the value that tool or material provides in comparison to the price. Whether the tool holds up after many uses is a huge indication of the type of value that matters to woodcrafters. Our panelists gave examples of DeWalt and Rigid as brands that embody this value for money ratio in a way that keeps them coming back.
Reputation and storytelling influence purchases
Like many other maker segments, woodcrafters put a lot of stock into recommendations, as long as those recommendations are backed up by trust. That trust can be built in various ways, from name recognition to positive customer service interactions, but perhaps the most important, said our panelists, is that your brand identity and story should represent not only your technical expertise, but also your understanding of who woodworkers are as makers. When your brand reputation becomes synonymous with good knowledge and service, woodcrafters are willing to believe the messages you're sending them. It's also important to keep in mind that sometimes you're not the only one representing your brand: a woodcrafter's opinion can also be affected by the actions of your distributor.
Quality content is transparent, knowledgeable, and natural
Our panelists said that though there is a decent amount of woodworking content is available online, they do have to sort through a lot to find the really valuable resources. Here's how they know the good stuff when they see it:
They see a reflection and understanding of themselves as makers in the content they watch. It's relevant to their process and delivered professionally.
They look for transparency. You don't have to hide the fact that you're selling a product, but it shouldn't be a blatant commercial either. Show what the product can really do in a genuine setting and explain the benefits.
in video content, the host or demonstrater should be clearly experienced and comfortable. Our panelists said that it's painfully easy to tell when someone is not an experienced woodworker, so consider using real makers in your videos.
The number one goal of the content shouldn't be to sell: woodworkers want you to create an authentic relationship with them first, then turn them into customers.
Today's Woodcrafters are Hands-On Buyers
Today's woodcrafters make up a diverse and powerful maker community. At ATA, our mission is to help your brand understand how to connect with today's passionate makers - woodcrafters included. That's why we're talking to makers all the time, so we never stop learning more about who they are and what they need from the brands who support them. From this ATA Maker Focus Group Featuring Today's Woodcrafters, perhaps the biggest takeaway was this: woodcrafters are willing to try new products when someone they trust recommends them. However, they do their research first, online and in conversation, to learn as much as they can about brands and products first. As panelist Dave Lackey put it, "Social media drives you to the place where you can touch the product and talk to people about it." This conversation taught us that woodcrafters are just as hands-on in their buying habits as they are with their craft. Click here to watch the full video to see for yourself.