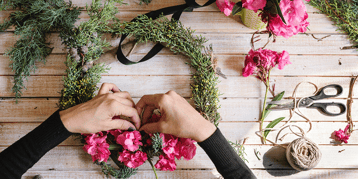 As a marketer, it's extremely smart to keep your thumb on the pulse of today's makers and crafters. And an easy way of doing that is by following and keeping yourself abreast of the latest influencers and top bloggers within the niche. It allows you to discover what tools and materials crafters can't live without and ones that they've maybe had a bad experience with. Because if they've had a good experience or a bad one, they're going to share it with their readers, opening up their credible opinion to their entire reader base.
So we've found some of the top craft blogs out there that have a pretty large reach so you can discover more about your customers (and maybe even potential customers).
Top DIY Craft Blogs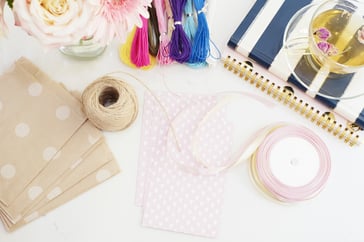 And don't stop there. Explore and discover more bloggers every chance you get. But don't just blindly follow these blogs. Engage with them and explore what they're saying, what they're doing, what they're creating. Keep up with new blog posts and Instagram stories. Find out what materials and tools they're using and why. Learn what their purchasing process is and how they go about researching and discovering new products. Don't be afraid to talk with these bloggers, it shows a level of caring, engagement and awareness on your brand's part. By interacting with makers, it'll set you apart from other brands and give you an edge. Because the more you know, the better you can connect with your customers.