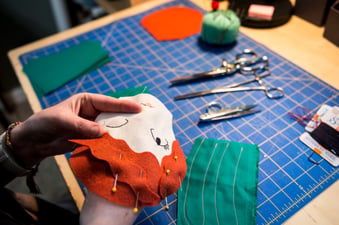 You'd be hard pressed to find someone who's never done a craft of some sort. Actually, according to statistics collected by the Craft & Hobby Association in 2012, at least 62.5 million people participated in one or more crafting activities during just that year. While some percentage of those people might only craft on occasion, the average crafter reports working in 2.96 crafting categories regularly.
All this data, along with analyses of the Maker Movement, reveal craft industries gaining momentum in the U.S. today. This compelling case should mean a lot to brands who sell materials and products any type of crafter uses. Why? Because crafters are passionate about the things they make, regardless of whether they craft as a hobby or a business, and they need both tools and support in order to be successful. That's what makes the diverse crafter market segment so powerful.
Read on to learn more about the biggest segments in todays craft industries.
What Are Craft Industries and Why Are They Growing?
According to Chron.com, "The craft industry encompasses goods that are handmade by artisans or those skilled in a particular trade." While makers involved in various segments all have their own approach, there are a few traits common in most crafts. The approach to crafting is hands-on and often starts as a small operation at home. When it comes to selling their work, craft fairs and markets are popular locations for crafters. Some go on to create brick-and-mortar stores or sell online as well.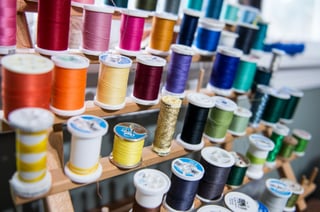 The Craft & Hobby Association declares that craft industries include businesses engaged in the design, creation, distribution, and sales of products within the $30 billion dollar craft and hobby industry in the U.S. We can point to several interwoven reasons the craft market is so large and still growing, including, but not limited to:
Access to more advanced tech and tools
the wide variety of information and resources online
a rejection of mass-market sensibilities
Motivations vary among crafters, but it's certain that they're all passionate about putting in the time to make things by hand, and the general public is reaching a new level of appreciation for handmade items.
The Most Popular Craft Industries
The 2012 survey by the Craft & Hobby Association included a breakdown of the most popular segments.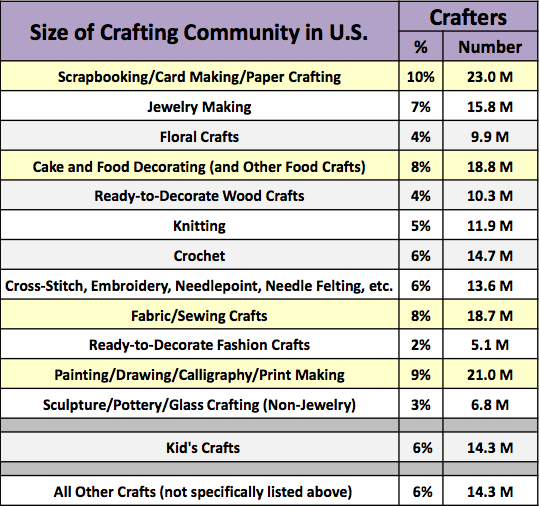 By far, the most popular reported industry is paper art, like scrapbooking and card making.

Coming in close behind are cake and food crafts, painting and drawing crafts, and crafts that involve fabric and sewing.
Jewelry making and a variety of needle and thread/yarn based crafts are also high on the list.
It's important to remember that even the crafts with lower percentages on the list still represent markets with reported crafters in the millions.
Finally, we'd like to point out the catch-all section at the bottom of the chart. There are plenty more crafts that aren't specifically covered by this survey, but they still represent an incredibly powerful portion of the craft market.
The results of this survey are clear as can be about the significance and growth of various crafts in the U.S., but these statistics are just the beginning of what we can learn about passionate crafters and the way they interact with brands. In ways you might not expect, your company likely has a connection to a craft industry or two. It just takes a little more research to figure out how you can earn a portion of that market segment.