Clothing and accessory designers and crafters spin a lot of plates at once. They're marketing, sketching, pinning, sewing, hemming, and doing a whole slew of other tasks. But they're also sourcing their materials and researching for the next quality product to make their designs stand out. So how exactly do you appeal to these designers? Well, the key is to understand the process by which they source their materials.
For a look at the larger scope of modern crafters and their market segment, click here.
Step 1: Find Some Suppliers
In this stage, designers and crafters should be finding out what type of supplier they'll need. If their design is set to go into full production, their fabric should be from a reliable wholesaler who can guarantee the stock they need. The options that designers have to choose from include mills, wholesalers and jobbers.
Mills offer made-to-order fabrics with an average minimum of a thousand yards. Wholesalers process unfinished products from mills. They normally offer printed fabrics, special-effect fabrics and different colored fabrics. Jobbers carry limited stock of excess fabric from mills and wholesalers.
Step 2: Order Samples
By ordering fabric samples prior to the design phase, designers and crafters can have the flexibility to adapt their ideas based on their fabric options. When samples are ordered, they can begin to formulate a reliable fabric sourcing strategy. Since many fabric suppliers impose a minimum order quantity, which may be too much for an emerging designer, designers and crafters will tend to seek out alternative materials from a low minimum supplier. Micah and Lish from Neck and Tie Co. depend on samples to choose products.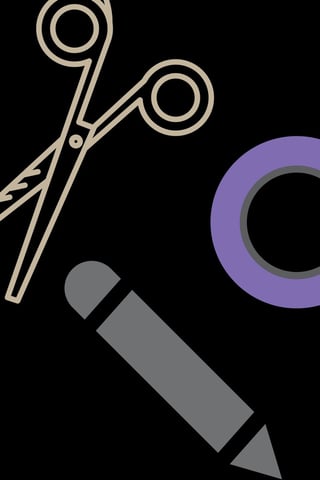 Designers and crafters need to know about lead time in regards to both production and delivery up front, this directly impacts their production schedule. They also need to remember that fabric is always priced by the length, not the width. So this needs to be accounted for when planning a design and budgeting for production. Crafters also need to know that the fabric they choose will continually be available. It's no good if the designer has a hit on their hands and then the supplier discontinues the fabric.
Step 3: Consider Ethicality and Green Policy
Ethically made clothing and accessories are becoming a priority to not only consumers but to the designers and crafters themselves. They're coveting materials made ethically or materials made in the U.S. now more than ever. The manufacturing process is becoming more and more transparent as designers and crafters want to know where and how their materials are created, and consumers want to know where and how their items are created.
Step 4: Find the Right Balance
At the end of the day, designers and crafters need to consider price, color, fibers, ethicality and weight of the materials, and find the right balance to make a decision. If they take too long in considering their options, they could lose time and money. So they need to be willing to make compromises on one or more factors to obtain the correct fabric for their design.
So now that you better understand the process designers and crafters go through to source their materials, you can better understand what they're looking for and considering when making a purchase decision. It's not always the cheapest or flashiest material that will catch their eye, sometimes it's the tiniest factor that can clinch a sale.