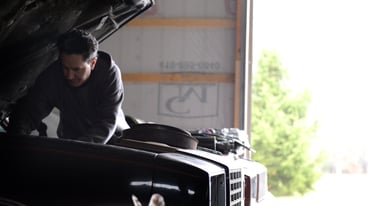 Car trouble in the year 2017 looks a lot different than it did even just a few years ago, mainly thanks to our smartphones (that are safely tucked away in our pockets or purses while we're driving, of course). In fact, in January and February 2013 alone, smartphone searches for car maintenance questions increased 74% from the same time frame in the previous year, and we can expect that growth to continue.
While some of us might still call our most car-savvy friend or relative when we start hearing funny noises under the hood, the internet is an increasingly valuable resource in determining what to do when our cars need repairing.
Modern consumers' searching habits brought about the concept of mapping the Buyer's Journey, or the process a buyer goes through leading up to making a purchase. The process is made of three stages:

Potential buyers ask different questions at each stage of the journey. If we can define what those questions are for our target personas, we can create helpful content that supports the buyer at every stage, effectively building a connection with the customer even before they're ready to buy.
In the post that follows, we'll talk about the questions DIY auto repair consumers are searching for and the types of content that might give them the answers they need - while keeping your brand top of mind along the way.
Auto DIY Awareness Stage
Buyers in the awareness stage of the journey know that something is wrong, and they ask questions to identify the problem or issue they're having. Their searches often relate to observations they make, and by comparing their observations to information available, they attempt to label or diagnose their specific issue.
When it comes to auto repair, the questions buyers ask in the awareness stage might look something like, "Why won't my car start?" The potential buyer needs to know what the problem is and whether it can be repaired.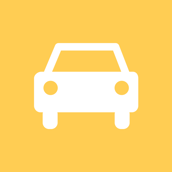 Types of content that may be relevant to the awareness stage:
Troubleshooting guides
Lists of common problems
Posts describing how to diagnose a specific issue
Auto DIY Consideration Stage
During the consideration stage, buyers will compile a list of all the possible solutions available to solve the problem that they've identified. Their research at this stage is based on discovering and evaluating different methods they can choose from to solve the problem.
In terms of an DIY car repair project, once the buyer has determined that a repair can be done, the buyer must then decide whether they can handle the project on their own. Otherwise, they may take the car to a repair shop (using the Do It For Me approach). If your content can provide visuals and instructions that make repairs simpler to execute, there's a greater chance a buyer will decide to DIY using your aftermarket products. This instructional content is also something your buyers can come back and reference later when it's time to actually get the job done. More DIYers than ever are feeling empowered to do their own repairs thanks to the instructional content available.
For instance, using what they learned in the awareness stage, a buyer may be able to determine that the reason their car won't start is because the battery is dead. In the consideration stage, the buyer will ask questions like, "How do you change a car's battery?"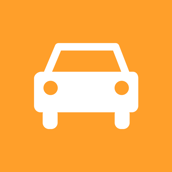 Types of content that may be relevant to the consideration stage:
Videos that show buyers what the DIY job would actually look like
How-to guides that explain step-by-step how to complete the repair
Reference material regarding the process and tools they need
Auto DIY Decision Stage
Finally, during the decision stage of the Buyer's Journey, the buyer finds out what products provide the solution they've decided upon and prepare to buy (and as we've discussed in our recent post, they tend to buy online).
In an automotive DIY project, buyers may conduct this decision-making research in different ways. They could look at the options available from a brand they trust, or they could compare the prices and reviews on different brands of products. More often than not, we've learned that they tend to also look at blogs or videos to learn what products or tools other DIYers are using. Consider discussing the benefits of your product in comparison to other choices to show why yours is the best.
Following our example, once the buyer has decided to change their dead battery themselves and knows a little about the process involved with changing the battery, questions like "What brand of car batteries lasts the longest?" help them make their final purchase decisions.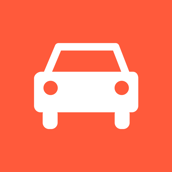 Types of content that may be relevant to the decision stage:
Product reviews/comparisons
Blog posts on new developments, tech, and methods in your industry
Interviews with other DIYers or past customers
Case studies
Creating Content for Every Step of the DIY Auto Journey
It's important to have faith in your products, but trying to sell to a potential customer who is not yet ready to buy can push them away. The best way to connect with potential buyers is to actually add value to their lives outside the purchase they're making. For more information about innovating more than just the product you're developing to create differentiating value, check out our recent blog post. By understanding the Buyer's Journey, you'll be able to create content that not only inspires trust in potential customers, but also helps them in their day to day - and that's the kind of content people love!