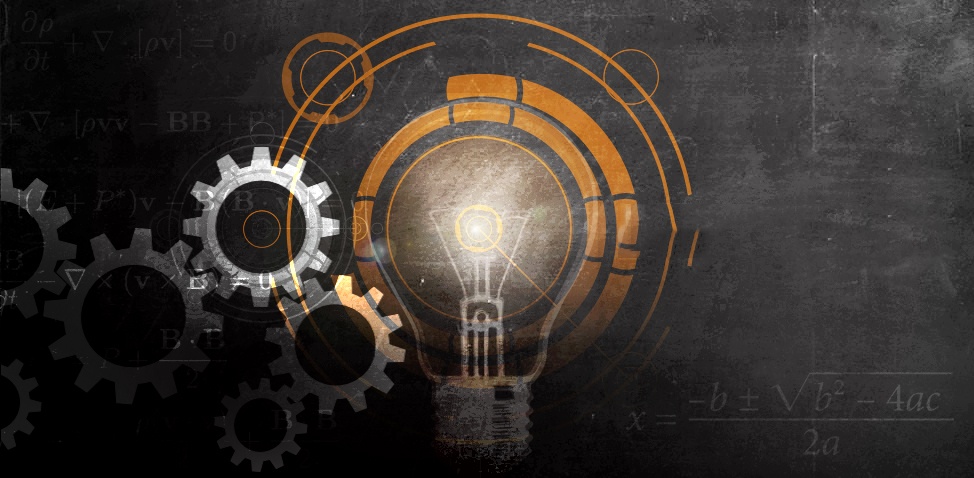 For most companies, getting to (or staying on top of) any market segment and beating the competition is a constant battle. Companies fight this battle in many ways on a daily basis, and innovation is always a key weapon. But for most companies, "innovation" has always been closely tied to PRODUCT innovation—"how can we develop the latest and greatest widget that none of our competitors have and that everyone will want?" When you think about it, this approach makes a lot of sense because a company's products (or services) are the physical, tangible embodiment of their work and success, meaning you can actually SEE the innovation in a new product or service. But is developing new products the only way for a company to innovate? What if you're a company like Coca-Cola who can't really improve or change their product (we all recall what happened when they tried in 1984)?
In 1998, Doblin, a global innovation firm that helps leading organizations find human-centered solutions to business problems, discovered the concept of the Ten Types of Innovation to help companies identify new opportunities beyond products and develop viable innovations. One of its findings was that not only is new product development the place where most companies concentrate their innovation resources but also that, on its own, it provides the lowest return on investment and the least competitive advantage. Additionally, Doblin's research introduced some critical concepts that can empower marketing organizations to create innovation in a very powerful way. Read on and we'll explain how.
Marketing Within the Ten Types of Innovation Framework
The Doblin model visually structures its findings with a color-coded spectrum that illustrates innovation taking place before, during, and after the development of a new product or service.
While marketing can truly affect any stage within the model, the right side of the spectrum, which covers the four types of experience innovation, is typically what's most directly connected to "marketing". Experience innovations focus on the customer's wants and needs during or after making a purchase—in effect, shaping the customer's relationship with the company. Because it is customer-facing, experience innovation makes a dynamic impact on marketing strategies. Let's take a look at how each type of experience innovation can make a difference in your company.
Service Innovation
Service Innovation deals with the ways you amplify the VALUE of your product or service with the support and "service" you offer. An innovative service enhances your product by making it easier for customers to use and enjoy. By offering access to personalized service that accompanies a purchase, you can increase the utility, performance, and value of that purchase in the eyes of your customer.



A good example of Service Innovation is the warranty offered with Zippo lighters. Every one of them is backed by a lifetime warranty—"it works or we fix it free." Because this service is available, Zippo lighters are marketed as durable, dependable, and risk-free. The service gives Zippo lighters a value that disposable lighters can't replicate.
Some other examples of Service Innovation:
Channel Innovation
Channel Innovations are concerned with how you deliver offerings to customers and users. Allowing your customers to buy your products in the most convenient and enjoyable way reinforces the user's overall experience with your company. The channel itself can be physical, digital, or otherwise, but the way a product is distributed becomes part of the marketing strategy itself.
A perfect example of channel innovation is the way Apple makes its products available for purchase. For electronics and home PCs, the common or preferred channels appeared to be relatively set for some time: 1) online, and 2) mass retailers (like Best Buy or the now defunct Circuit City). And true enough, Apple's online purchase experience was and continues to be extremely well done and befits of their brand DNA.
Before it became the Apple we know today, the company's flirtation with the "scale" offered by mass retailers had always been rather contentious with on-and-off agreements with the likes of CompUSA, Best Buy, and Circuit City through the late 1990s and 2000s. But after the successful introductions of the iPod, the iPhone, and the latest laptops, Apple went back to Best Buy in 2004 with a completely new approach. Beyond the unflinching control of its pricing, Apple worked with Best Buy to ensure that its sales associates would be extremely knowledgeable on Apple products. Additionally, Apple leveraged its brand to ensure that the in-store presence held up to their lofty brand standards.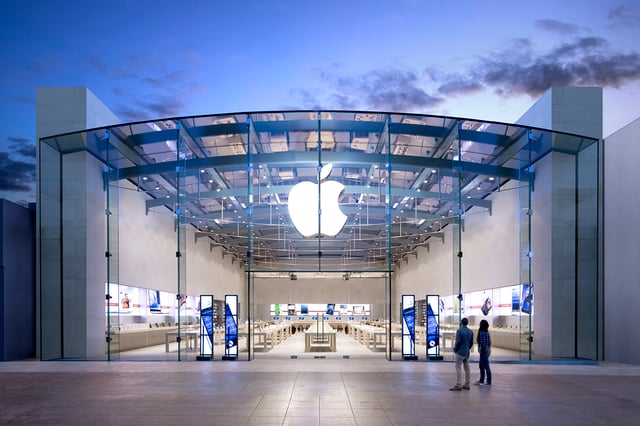 But perhaps the greatest innovative channel for Apple came with the introduction of the Apple Stores in 2002. The brick-and-mortar locations allow customers to play with any type of Apple device in order to learn more about the product before purchasing (something that's difficult for the online store to replicate). Not to mention that the experience and aesthetic of the store matches the brand identity of the company. This first hand experience is a crucial part of the "try before you buy" approach Apple was implementing within its marketing strategy. This specific channel also offers superior service with the Genius Bar and the workshops and Youth Programs it hosts.
Some more examples of Channel Innovation:
Brand Innovation
Brand Innovation encompasses how you represent your products and business. In some cases, "brand" is used as an umbrella term for the sum of a company's marketing strategy and the identity marketers create for the company. Wrapped up in that identity, however, are promises of a certain experience that customers will come to expect. By innovating your brand, you are essentially deciding which promises, verbal or nonverbal, you want to market to your customers. This ensures that customers can recognize and remember you.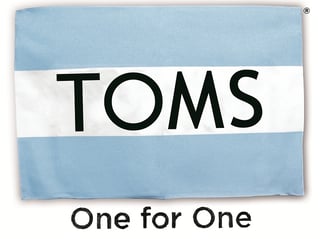 TOMS shoes was founded with a mission of donating one pair of shoes to a person in need for every pair of shoes sold. This mission is the positioning statement behind every innovation that the brand makes. If you take a look at its website, the identity of TOMS is connected to a spirit of giving at every opportunity. The promise of "One for One" has remained consistent as the brand expanded its inventory to offer eyewear, backpacks, bags, and other accessories. TOMS is globally known as an altruistic brand, and the way they market their products reflects that brand identity and inspires customer loyalty.
Some more examples of Brand Innovation:
Customer Engagement Innovation
Customer Engagement Innovation focuses on the ways your company fosters compelling interactions. When you engage with your customers in new ways, you're connecting your brand with their lives and, hopefully, their needs and aspirations. These connections help you learn how to better serve your customers and allow them to feel like an integral and appreciated part of your business. Not to mention if you can nail customer engagement, you'll create memorable moments that really stick with your customers.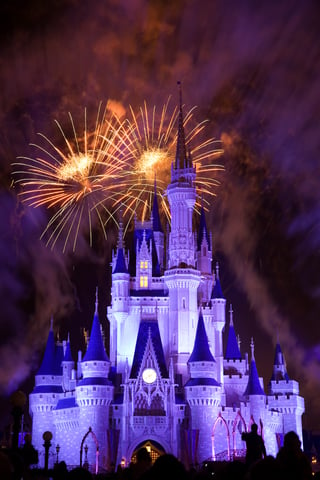 For example, if you've been to Disney World in Orlando, you know that when it comes to immersive experiences that keep customers coming back for more, Disney knows what its doing. When you go to Disney World, you're not buying a vacation, you feel as though you're buying precious family memories and a fantastic experience you can't get anywhere else. The parks run like clockwork, but it's important that the customers never see behind the scenes, because the marketing is all in the magic. If you feel like you're stepping right into a Disney film, the experience becomes a package deal with the rest of Disney's ventures and offerings. And did you know that if you send a wedding invitation to Mickey and Minnie Mouse, they'll send you a letter of congratulations in return?
Some more examples of Customer Engagement Innovation:
Innovative Marketing Makes Your Company More Competitive
Innovations in experience can bring your company to life and get your brand out of the stores or webpages and into your customer's day-to-day. And focusing on the comprehensive experience that extends beyond the tangible products or services you sell and has proven to boost your ROI and bring forth step-function change within your market segment. As you can see from the examples above, the innovative possibilities within the experience side of the Doblin model are limitless, allowing your organization to resonate with your target audience as an innovator even if the new product pipeline isn't as robust as you'd hope.