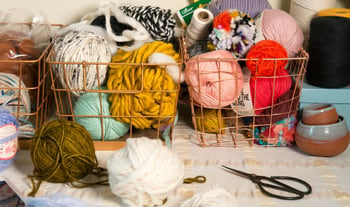 Definition: "A craft or trade is a pastime or profession that requires particular skills and knowledge of a skilled work." Today, crafters are a passionate and diverse group of skilled people at all experience levels. We know that the Maker Movement is empowering people — both new to the creative arts and well-versed in them — to work with their hands to create something new and unique. In many years past, however, crafts weren't nearly as trendy and widely accepted as they are today.
So what's inspiring the movement, and why is it so popular now? In this post, we'll take a look at why crafting is cool again and who is leading the charge.
Crafting Creates Opportunities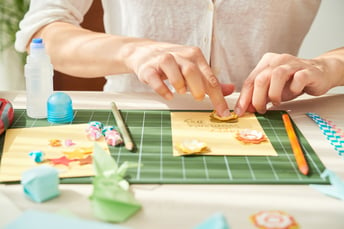 Crafting has been around nearly as long as humans have, but our motivations for crafting used to be vastly different than they are today. While crafting was once a necessity for clothing your family or creating items you needed in your home, modern crafters generally have the luxury of buying those things ready-made and instead choose to craft for other reasons.
In addition to feeding their passion for creativity and desire for entertainment, many crafters also see that crafting provides valuable opportunities to earn a side income today. Just as the popularity of crafting itself has risen, so has the demand for handcrafted items by consumers. While most crafters wouldn't participate in a craft they don't love just to make money, the potential to do so is certainly there for both professionals and side hustlers alike.Crafting opens up opportunities for finding new hobbies. For most crafts, the barrier to entry is relatively low, as beginners can start learning a craft with basic tools and almost no skills. Over time, crafters can expand their toolkits, research more high quality products, and increase their expertise, but most start out crafting in order to find a fun way to spend their free time.
Finally, crafting gives people the opportunity to do something physical and tactile that helps them escape from screens and technology for a little while. Today's society is built around the digital economy, and while our favorite devices and social media platforms certain have an important place in our lives, technology can be draining after a while. Scientific studies have shown that crafting has profound effects on relieving stress and nurturing mental health, and many people see their craft as a way of spending quality time with themselves or their loved ones apart from technology.
Crafting Goes Public
Another big change that has brought crafting to the forefront of our culture is the movement of crafting from the private space out into the public. In many ways, crafting is cool because we simply see people doing it much more often than we used to. Instead of only crafting in the home (which is still common among makers of all kinds), we also see plenty of examples of publicized crafting:
Live craft events are plentiful and easy to find, from craft fairs to meet ups and conventions all across the country.


Crafting classes and workshops are a great way for beginners to learn how to do a craft or a certain technique. These demonstrations are offered in stores, boutiques, open workshops, and even online.


Dedicated makerspaces or craft studios for general or member-shared use are popping up all over the U.S., especially in urban hubs but also in small towns, too. These venues offer social interaction, equipment for use or rental, and sometimes even experts on call to help with challenges and questions.


Finally, public visibility into the crafting process and projects of others is unlimited with the use of social media to share images, blog posts, and more centered around specific crafts.
Crafting is Especially Cool for Millennials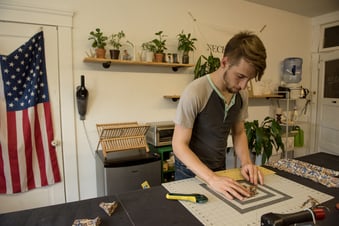 One of the greatest things about crafting is that almost everyone can find a craft they love and can participate in, regardless of age or background. However, there is one group at the head of the Maker Movement: millennials.
In a study by the AFCI, polling determined that 41% of self-described crafters are millennials between the ages of 18-34. That's the majority of crafters! While traditional crafting stores and suppliers may have some catching up to do in order to cater their customer experience to the needs of this powerful consumer group, millennials are the driving force behind today's Maker Movement.
However, this trend isn't without reason. Millennials in particular are drawing to modern crafting for a variety of purposes:
Millennials tend value self-expression and personalization in nearly every aspect of their lives: from their clothes to the way they decorate their homes and the items they own. If they can't find something ready-made that suits their needs or tastes, they're much more likely than other groups to simply learn how to make it for themselves.


Many millennials agree that they've been raised to value productivity and making the most out of their time, whether its in their job, education, or home life. Crafting, therefore, provides a productive use of their downtime by allowing people to create rather than merely consume. While some crafts can be done while doing other activities at the same time, having a productive hobby allows millennials to make better use of their spare time (and as we mentioned, sometimes even make some extra bucks, too).


Finally, millennials use crafting in order to make social connections. Bonding with like-minded crafters with similar interests is a popular way to meet new people and add some face-to-face interaction to our days that social media can't quite replicate.
While people of every age are represented in the Maker Movement, from young kids to grandparents, we have largely millennials to thank for taking the quiet hobby of crafting and turning it into something undeniably cool in our modern culture.