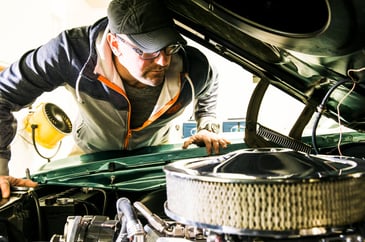 Automotive enthusiasts and DIYers will all need to buy parts, products, or accessories for their work at some point, no matter how many tools they collect or borrow. While shopping online has made finding specialty parts much easier for DIYers, many still shop in-store for quick convenience and no delivery delay. According to the 2017 DIY Auto Maintenance study by Mintel, AutoZone is the most visited auto parts and accessories retailer in the U.S. But how did AutoZone become the most popular auto retailer for DIYers and enthusiasts?
However, just because AutoZone is the current leader in several automotive categories, that doesn't mean smaller aftermarket retailers and brands can't carve out their own space in the market. In this post, we'll explain why auto enthusiasts shop at AutoZone and how your brand can win more market share over the franchises you're competing with.
Why Do Auto Enthusiasts and DIYers Choose AutoZone?
According to Mintel's study, AutoZone is the retailer that sees the majority (over 50%) of all automotive DIY purchases. Several other franchise retailers, like Advance, O'Reilly, NAPA, and even Walmart, trail behind it on the list with smaller yet significant percentages. But what factors and strategies have allowed AutoZone to capture so much of the market?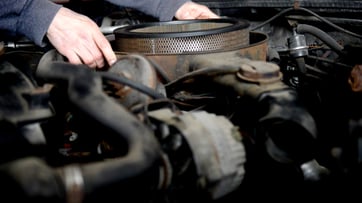 First, AutoZone has 5,000 locations nationwide, making it one of the largest chains across the country. With so many stores, AutoZone simply has a larger presence in the aftermarket than other competing brands, making it easy and convenient for DIYers to visit no matter where they live. AutoZone's website also makes it easy to shop online as well as in-store.
Another factor contributing to AutoZone's success is its prominent marketing and advertising strategy. The chain has made exceptional use of its catchy slogan over the years, meaning that any time a customer is considering an automotive purchase, their "Get in the zone, AutoZone" will likely come to mind. In addition to a wide range of advertising across multiple channels both print and digital, AutoZone is a well-known and trusted brand that puts out marketing messaging that keeps the brand top-of-mind.
And finally, AutoZone is perhaps best known as a "one stop shop" for automotive enthusiasts and DIYers. The franchise makes it simple for any shopper to find almost anything they need for their vehicle or DIY projects in one place thanks to its wide range of inventory, from parts to accessories to cleaning and detailing supplies. AutoZone also puts customer satisfaction first in every interaction with enthusiasts. By covering nearly all the needs of its target customer, AutoZone has become the go-to option for enthusiasts who don't want to spend time searching for everything they need.
How Your Aftermarket Brand Can Win Market Share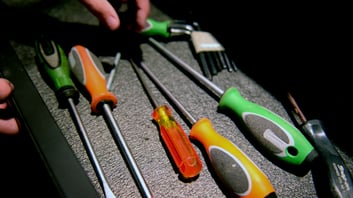 While AutoZone has spent years building a impressive customer experience that wins it the majority of sales in the auto DIY segment, that doesn't mean that other retailers and brands can't implement strategies that begin to win back some of that store traffic. There are several steps your brand can take in order to increase your customer base today. Today, we'd like to discuss two main approaches to penetrating AutoZone's market dominance: replicating its success and building upon it.
If your brand supports a wide inventory for a range of automotive projects, you can replicate some of the same strategies AutoZone has used to become the "one stop shop" for its customers. On your brand's own scale and with your own budget, it is absolutely possible to strive for a similar brand persona. With digital advertising and social media, increasing your market presence and brand awareness is more accessible than ever when you employ smart promotional strategies.
Alternatively, if your brand is more specialized, doubling down on your niche in the automotive aftermarket can also work to your credit in a way that AutoZone's business model does not. Also according to Mintel's study, the categories where AutoZone does not win are more specialized, like tires. Instead, more specialized retailers (like Discount Tire) tend to keep more of the market in those segments. Instead of trying to force your brand to act as a one stop shop when you're not set up to do so can actually be much less successful than focusing on becoming a leader in your specific market segment.
Regardless of which approach you take, there's one other strategy that can really bring your brand to the forefront with some focused effort: sharing your expertise. Not only is it a best practice to promote the expertise of your team and its ability to help customers make smart purchases, but as we know, today's DIYers and enthusiasts are interested in learning how to do more and more complicated vehicle maintenance on their own. If you can leverage your expertise in order to offer "how-to" information, you have a chance to become a valuable resource for today's enthusiasts. Whether its through in-store workshops or sharing tutorials through online channels, putting your expertise first is perhaps the best way to get a leg up in today's automotive aftermarket.