It's incredibly exciting to see so many talented makers succeed with their small businesses and side hustles. Before the Maker Movement, that volume of success would have been much harder to come by. But for every small business in the movement, there are even more people who make purely as a hobby—and they should be just as important (if not more so) to maker brands as the pros and semi-pros.
In this blog post, we'll discuss the place of the hobbyist within the Maker Movement, as well as what makes them so powerful and different from small business makers. Keep reading to see why you should be sure your marketing efforts include a hobbyist sensibility.
The Size of the Hobby Market
A survey from the Craft & Hobby Association shows that in 2012, 62.5 million people participated in at least one craft activity in their spare time. That's the magnitude of hobbyists and pro crafters combined. However, when we look at the numbers that define the hobbyist community, we get an even clearer view of its significance.
This all goes to show that the vast craft and hobby community not only spends a lot of time working on their hobbies, but it also has tremendous buying power that maker brands don't want to miss out on.
Hobbyists vs. Small Business Makers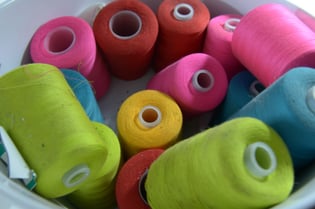 Hobbyists and makers who run a small business have a lot in common; after all, most of the business makers we know started out as hobbyists who saw the opportunity to make some money with the passion they enjoy. Both groups are equally as devoted to their craft, to learning more and expanding their skills, and to researching and purchasing supplies that make their process the best it can be. However, there are a few differences between the groups as well that your brand should be aware of:
The biggest difference between the groups is their buying habits, mainly in terms of volume. While a small business maker might need a wholesaler, hobbyists don't typically need as many supplies to keep in stock. Some might buy in bulk to save money, but not to the same degree as a pro.


Hobbyists (like Dennis from our maker interview series) are building and creating new things to suit themselves and their loved ones, which means one of the biggest drivers behind their purchases is their personal values. However, since they're not making money from their hobby, these makers don't always have the same amount of budget to spend on supplies and materials as a pro.


Hobbyists, especially those who have just picked up a new hobby, may have different needs when it comes to how-to content. Learning the basics

—

things that pro makers should already know

—

is so important to someone who just got started in their hobby.
Though hobbyists may often cross paths with small businesses who influence and inspire them, not every maker wants to turn their passion into a business. But hobbyists need your products just as much as more professional makers do, so be sure to consider their needs and values as part of your brand's messaging.