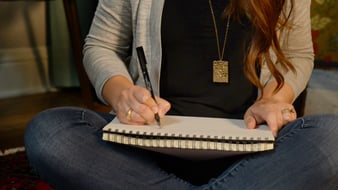 Visual art, specifically painting and drawing, is a centuries old tradition and pastime. What might surprise you is that today, painting and drawing are not only still relevant, but combined, they currently make up the most the most popular craft industry, according to research by AFCI (formerly the Craft and Hobby Association). Thanks to the wealth of research available from AFCI, we can get a clear picture of just who today's painters and illustrators are, as well as how they approach their artistic craft.
According to AFCI, the painting and drawing craft segment includes painting, drawing, calligraphy, and printmaking. The organization defines painting and drawing as "creating images or designs by hand utilizing paints, inks, pastels, charcoal, pencil, or watercolors."
For any brand that sells art supplies, canvases, or any other materials used for painting and drawing, knowing this craft segment inside and out is crucial to connecting with these passionate makers. (For more information, check out our post on modern crafter demographics, segments, and more.) In this post, we'll discuss the important statistics, current trends, and common motivations that help us define what painting and drawing mean to today's crafters.
Painting and Drawing Statistics
While the craft of painting and drawing encompasses a diverse group of artists, creatives, and hobbyists, taking a look at these makers through the lens of statistics helps us discover what makes they have in common. Here are some of the most relevant statistics we gleaned from AFCI's 2016 Creative Products Size of the Industry Study:
41 million people (over 18 years of age) participated in painting or drawing at least once in 2016.


To define the popularity another way, 55% of all crafters take part in painting and drawing (with many participating in other craft activities as well).


72% buy their supplies in a physical store, 7% outside a physical store, and 21% in a combination of both. (However, it's important to note that while many purchase in-store, painters and drawers are constantly researching the best products, reading reviews, and seeking advice from fellow artists online.)


Painting and drawing crafters spent the most on their craft than any other category in the AFCI 2016 study - $7.4 billion, which accounts for 16.9% of all craft spending.


73% of all painters and drawers keep the work they create.


49% of painters and drawers consider their experience with the craft "intermediate" - that's an opportunity for your brand to help them learn more!


56% of painting and drawing crafters are female. 44% are male.


42% are aged 18-34, 38% are 35-54, and 20% are 55+.
While there's plenty more to learn about painting and drawing as a craft and a community, these numbers should help give you an idea of the size, habits, and impact of this maker segment.
Painting and Drawing Trends
If you're interested in staying up-to-date on the topics painting and drawing crafters are interested in, as well as the direction of their market as a whole, investigating industry trends is monumentally important. Keeping up with trends helps ensure that your messaging is relevant and interesting to these crafters. Here are some of the biggest trends in painting and drawing today that your brand should be aware of: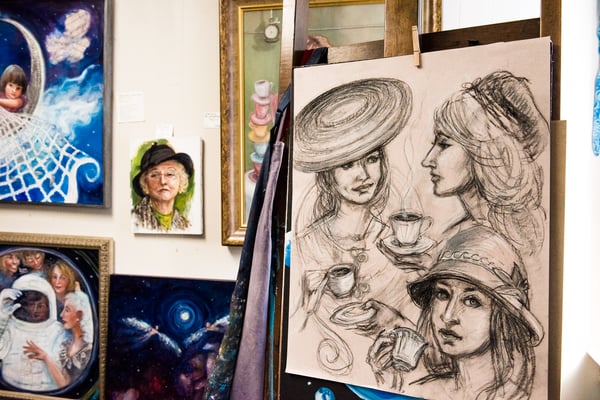 Painting and Drawing Motivations
Finally, in order for your brand to really fulfill the needs of painters and drawers, you need to understand what drives those needs and inspires artists to overcome the challenges of their craft. While every maker will have different reasons for doing what they do, here's what you should know about the general motivations behind today's painting and drawing crafters:
As with many other craft segments, many were interested in art from a young age, and their hobby grows into a passion over a lifetime. From our interview series The Maker Files, we've learned that it's not uncommon for the love of painting and drawing to influence makers to transition into the craft from a different area of work, like Susan, Shannon, and April did.


For many painters and illustrators, the biggest motivation is being able to share their work with others. For David, the emotional response to something he's made is the reward he works toward.


AFCI's study shows that people who paint and draw connect the activity most strongly with feelings of joy and pride. Respondents to the survey indicated that painting and drawing are very special to them, and that they would deeply miss the activity if they stopped doing it.
To put it somewhat simply, painters, illustrators, doodlers, and sketchers of all kinds find joy in the ability to create beautiful images and designs with their hands. They're passionate about what they do, and they feel that creating art is an essential part of who they are. It's something they like to do often, and to most, it's also something they feel they NEED to do in order to express their inner selves and feel fulfilled. When your brand is ready to start connecting with the crafters in today's painting and drawing industry, everything you do should be based around encouraging and increasing those positive feelings.