Makers 1-on-1 is our original interview series featuring today's makers and DIYers. We're sitting down with new makers every week to learn more about their projects, how they acquire information, their purchase processes, and their passions.
This week, we're interviewing DIY home remodeler Matt Misanko. After buying his first house, Matt and his wife decided to take on remodeling projects themselves to save money and ensure that they got the exact changes they wanted. Matt used plenty of wood, tiles, and hand tools in order to remodel and install his new kitchen, living room, and bathroom. If your brand sells to home DIYers, this 1-on-1 interview with Matt will give you some important insights to help you connect with DIYers like him.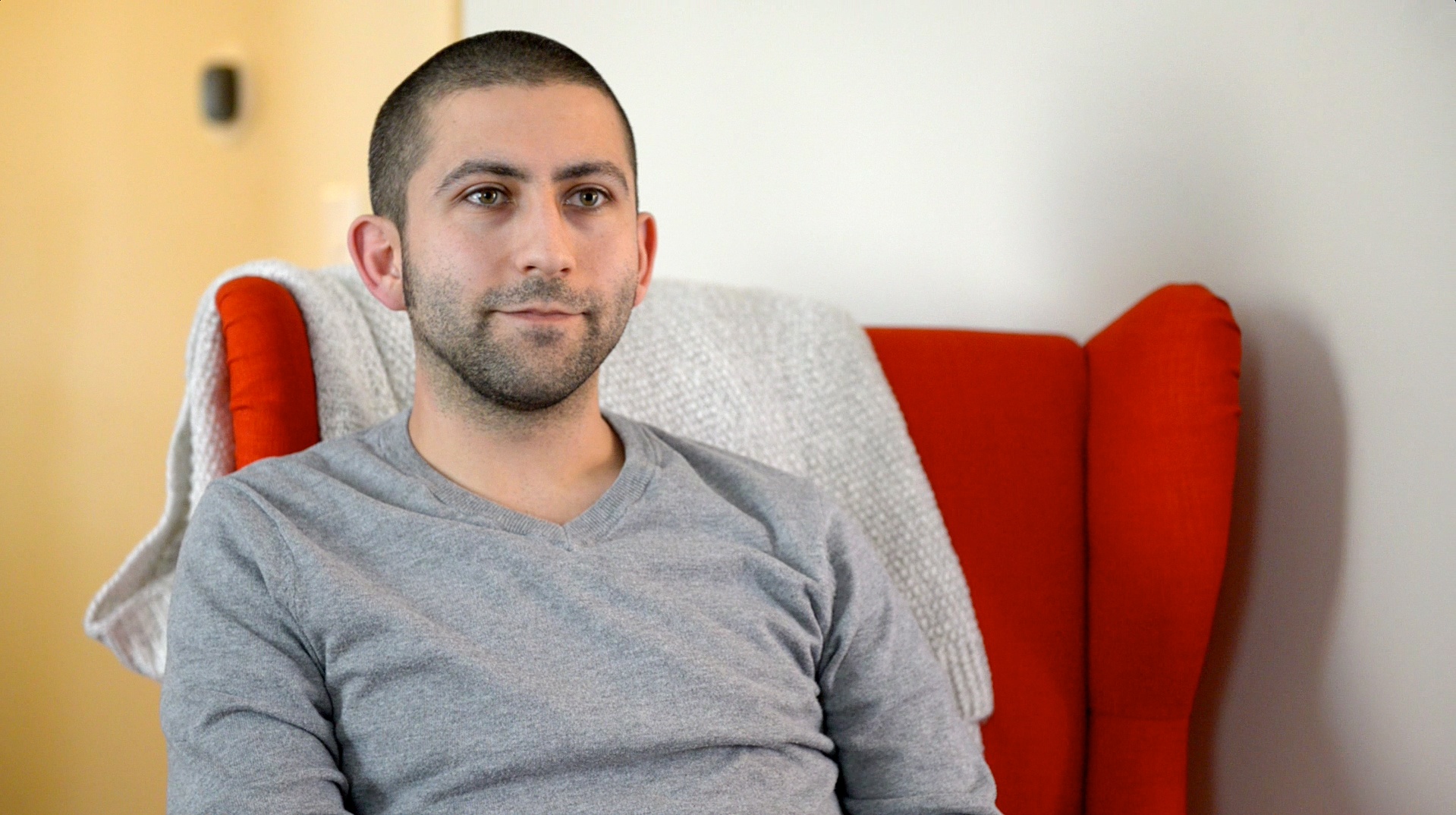 What's your name and what kind of projects have you been working on?
I'm Matt Misanko, and I renovated our home about two years ago. I did the whole first floor, tore out everything, redid the attic insulation, tore out bathtubs, redid the flooring, tore out the kitchen, redid the wiring, and redid some plumbing as well.
What made you want to do all the work yourself?
Mainly to save money. Buying a house young, that was a large burden. So to be able to save some money by doing as many projects as I could, that was key. Another reason I wanted to do it was to make it our own. Coming in here, although it was a nice house, it wasn't what myself or my wife wanted as far as our first home goes. We wanted to be here for a while, so we made it our own.
How do you choose what products to use?
When I choose a product, I go through different websites. I start out usually around Home Depot, Lowe's, research online on YouTube to get reviews on products. Working for a local home builder, I tend to side with a lot of the materials that we use.
What is the process of starting to renovate your own home?
The start of the process was getting inspiration for the different rooms, what we wanted to do in those rooms, how we wanted them to look, and what kind of materials we wanted to use in those rooms. We both like to watch HGTV in our spare time; that's an easy way to find inspiration for what we like and don't like. Another part is researching products—that's probably the most pain-in-the-butt part for me. I'm pretty uptight as far as wanting to find the best product for the best price, so that's a lot of checks and balances when you're trying to figure out, "OK, if I spend this much is it worth it to upgrade another $100 to get this?"
So that's always a challenge, finding the best product for the best price, finding inspiration, researching products, coming up with material lists, figuring out the tools that I have compared to the tools that I'll need. I accumulated quite a few tools over the process of renovating the house. Then its time to execute the whole plan. I'm not one to sit down and write it all down. If I have it in my mind, I'll just go out and do it, and sometimes it works out sometimes it doesn't. You work your way around it until you get to the finished product.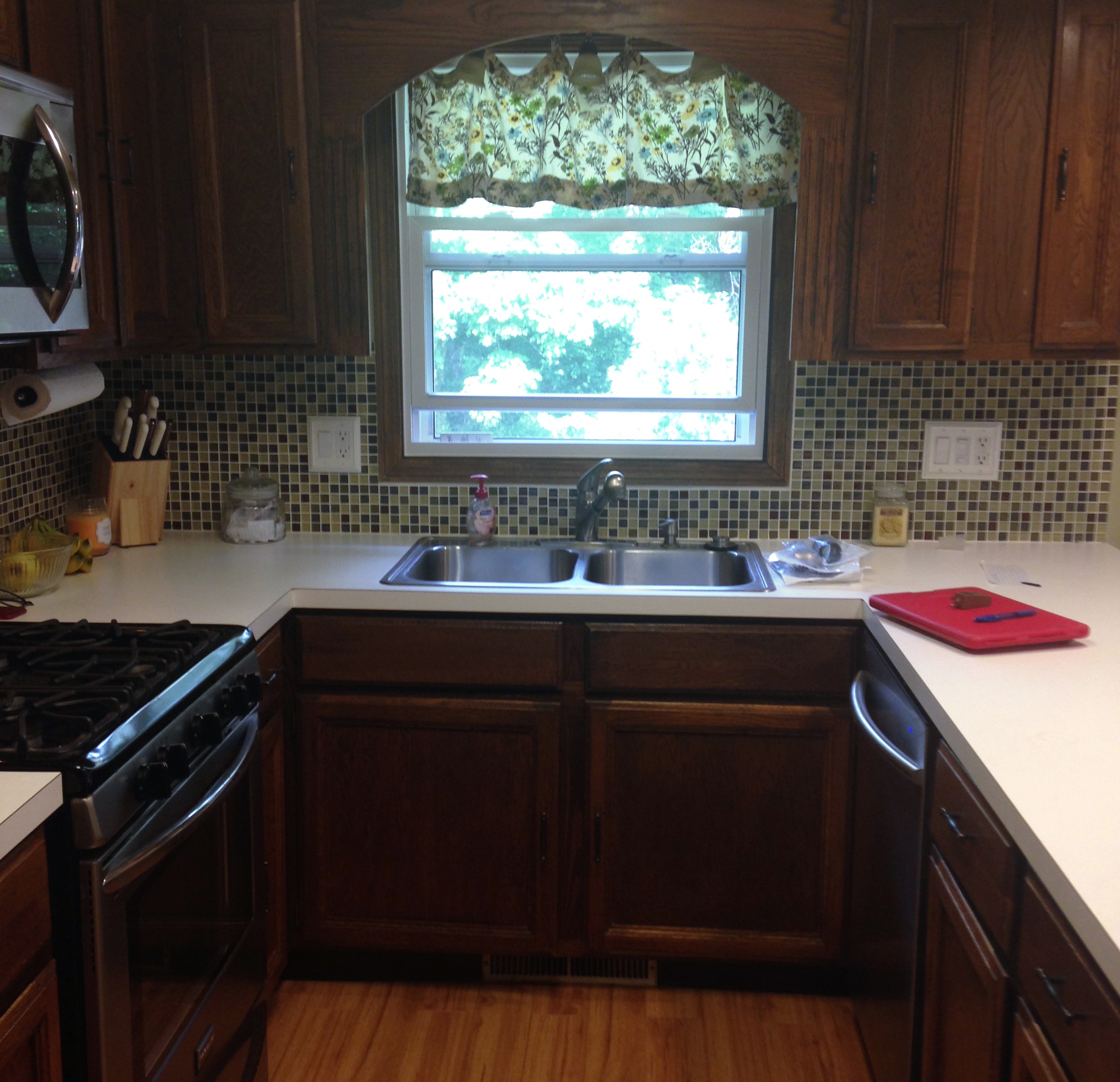 What social media platforms are you on?
I just use LinkedIn, Pinterest and YouTube. I have a few different boards on Pinterest still that I want to do on the house. You don't plan on doing something and then you see it on Pinterest, and think "Well I have to do that now." It's almost a burden [laughs].
How much time did it take you, start to finish, to complete the renovation?
About two months. Not terribly long, and it was a lot of scheduling. There are a lot of time frames you have to work with. I was working full time during the renovation. I would work 8 hours then I would come home and just start working on the house as soon as I got home. A lot of times I would go until midnight or 1 a.m. I didn't want to stop.
Did you share your renovation work with family or friends?
I did show off a lot of my work afterwards. I was taking pictures and posting them, getting different reactions from people seeing the house and what I was doing to it. Other than family, we didn't really have too many people over to look at the work. One of my neighbors and my uncle were two guys that helped me do a lot of the work on the house.
Did you have a least favorite project?
My least favorite would probably be tile work. I say that because I redid the bathroom and did subway tile around the shower. Working with a 3×6 inch. tile around a tub/shower, that's a lot of time to do and time consuming.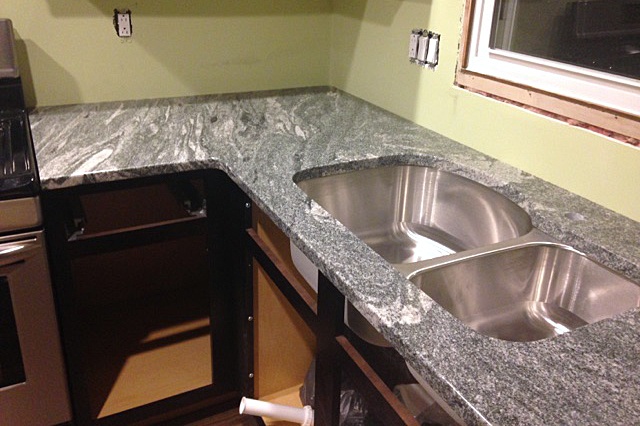 Were the renovations more challenging or more therapeutic?
It was a little bit of both. I do like to just do things with my hands, growing up I always did art, ceramics, things with my hands. I considered going into a different trade out of high school, but ended up going to college and getting a construction engineering degree from Akron University. That led me down the path of learning different things and picking up different skills.
What is your problem-solving strategy when you hit a snag during renovations?
I reached out to my uncle or my neighbor, or possibly my cousin who's an electrician. My second strategy would be researching online, in YouTube videos or forums. If all else fails, I'd just call the pro.
What was the most rewarding part?
We were living in the basement while I was doing all this work, so the most rewarding part was being able to move upstairs and live in the house I renovated.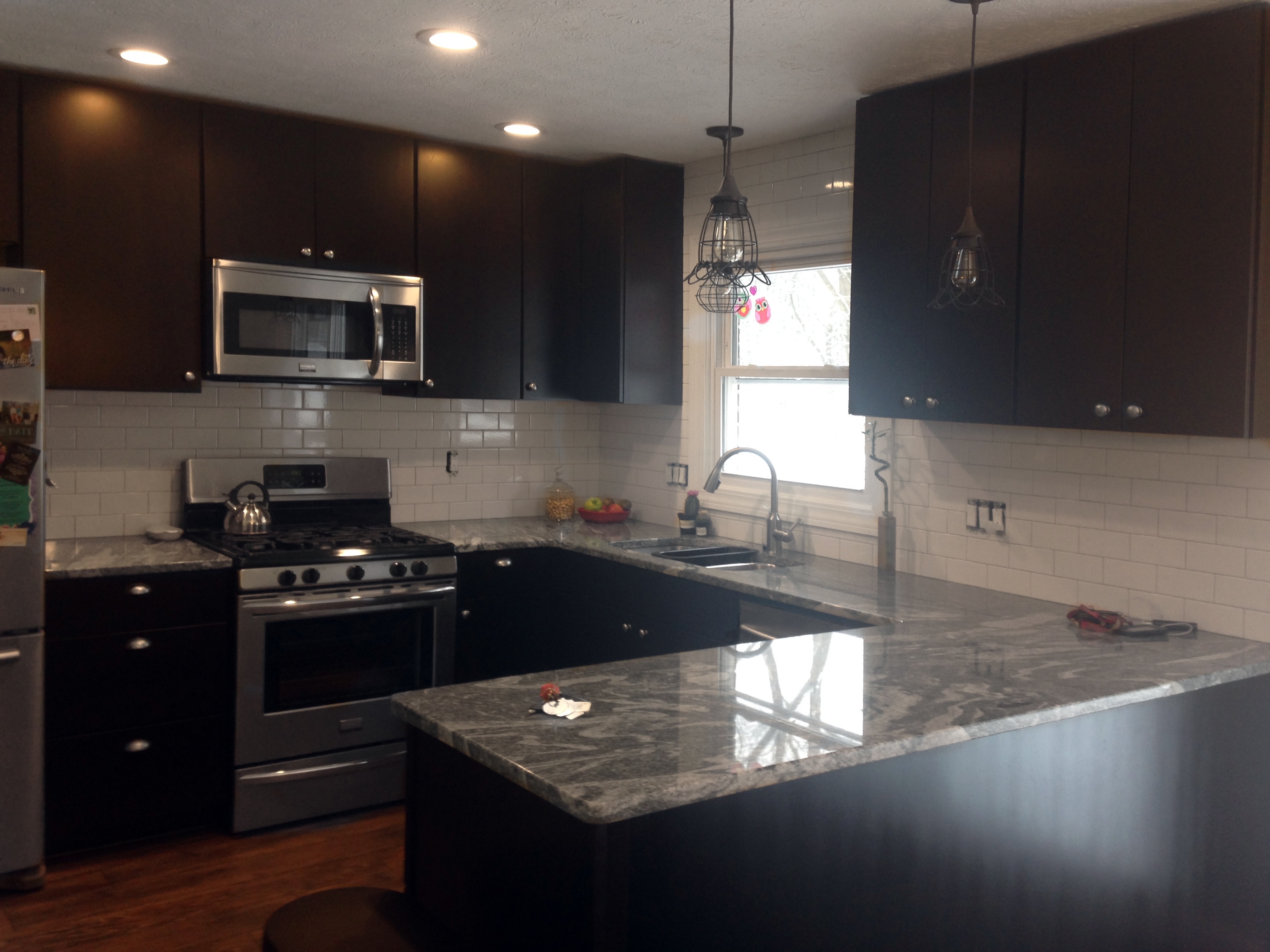 Where did you get support during the renovations?
I got support from my wife. She wanted to be able to get out of the basement so she was pushing me to get stuff done just as much as I was pushing myself. My neighbor and my uncle were two other supportive people that helped me every step of the way.
Would you ever take on more home projects?
I do plan on taking on more projects. I still want to redo my pantry, do new shelving in there. I have a shed outback that I want to completely rip apart and redo. So those are two areas I still need to tackle.