Makers 1-on-1 is our original interview series featuring today's makers and DIYers. We're sitting down with new makers every week to learn more about their projects, how they acquire information, their purchase processes, and their passions.
This week, we're interviewing home woodworker Dennis Ward from Michigan. Dennis was a machinist by trade, but in retirement, he practices his woodworking skills by building furniture for his family. Dennis uses his favorite brands of woodworking tools, saws and sanders, and a lathe for woodturning. If your brand markets to woodworkers, this 1-on-1 interview with Dennis will give you important insights on how to connect with makers like him.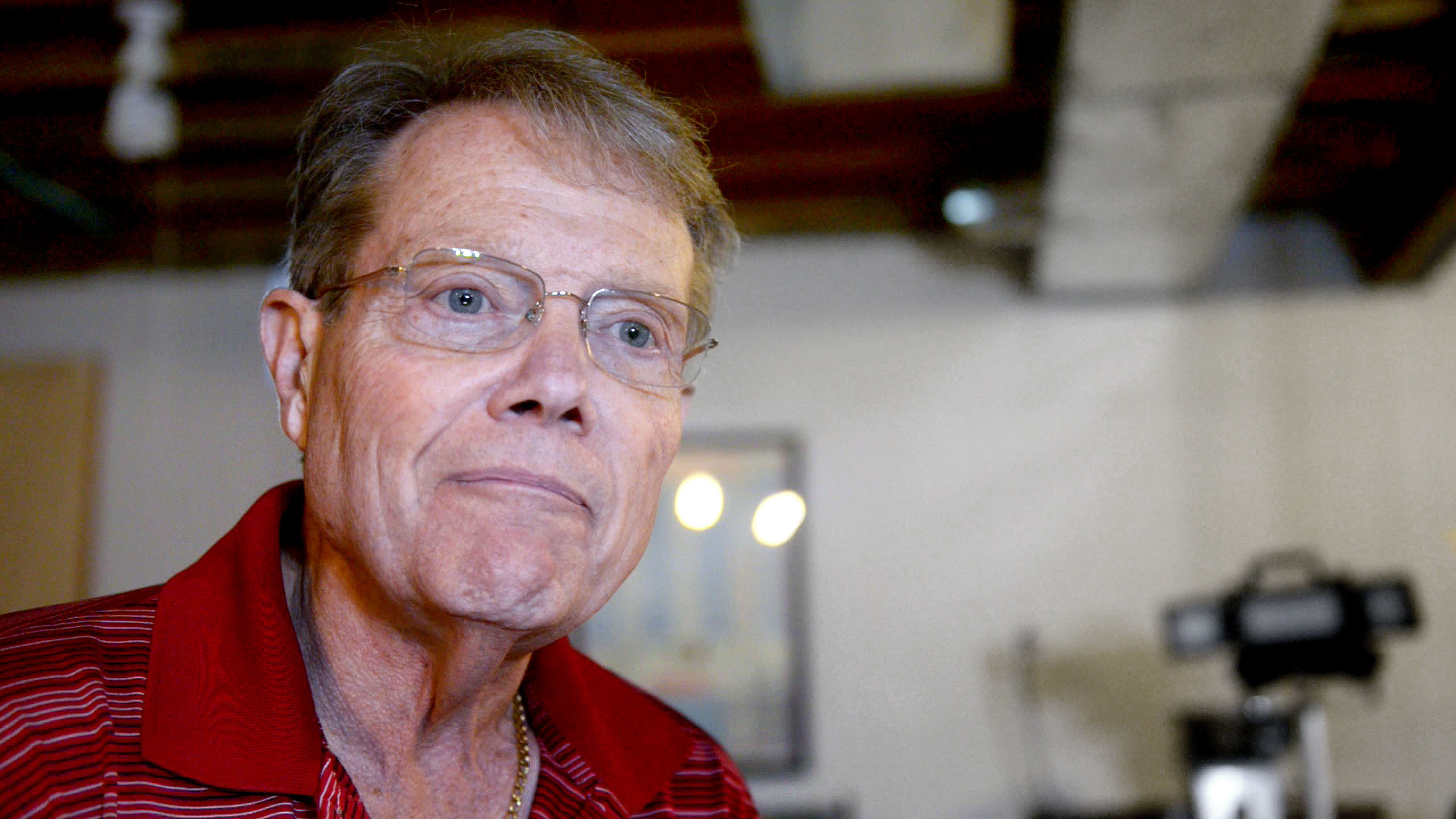 What's your name and what do you do?
My name is Dennis and my hobby is woodworking.
How did you get started woodcrafting?
Well, I'm a machinist by trade, since I was very young. As a machinist, I learned to machine steel and I learned to run all machine tools in a standard industrial tool room. But equipment is vey expensive, so I started working on wood. Actually, I found in many instances, wood is more difficult to use than steel.
Is it a temperamental material? How do you deal with that?
Yes. The tools are not as accurate as the steel ones. You know, I have worked with grinders or whatever and I get within one thousandth of an inch in accuracy. That's like one thirtieth of the width of a hair. But with wood, it's very difficult even when using precision tools, but I enjoy it. I'm retired now at a fairly young age. I'm fifty eight, not seventy two. I find woodworking gives me a reason to get up and a reason to do things.
What kinds of pieces do you make?
My wife asked me for some end tables, and now in the living room, there are four of them, partially done. One of them has eighteen coats of finish on top of it, and there are about 3 hours minimum between each coat. She was specific and wanted it to be the width of a magazine. She wanted a walkway between the couch and the commercial tables were all too big. So it was kind of a challenge. I've learned a few things. I thought about how to mount a little shelf on the bottom, and I cut this little notch and put them together. This is actually two pieces of wood and a forty-five cut in the middle.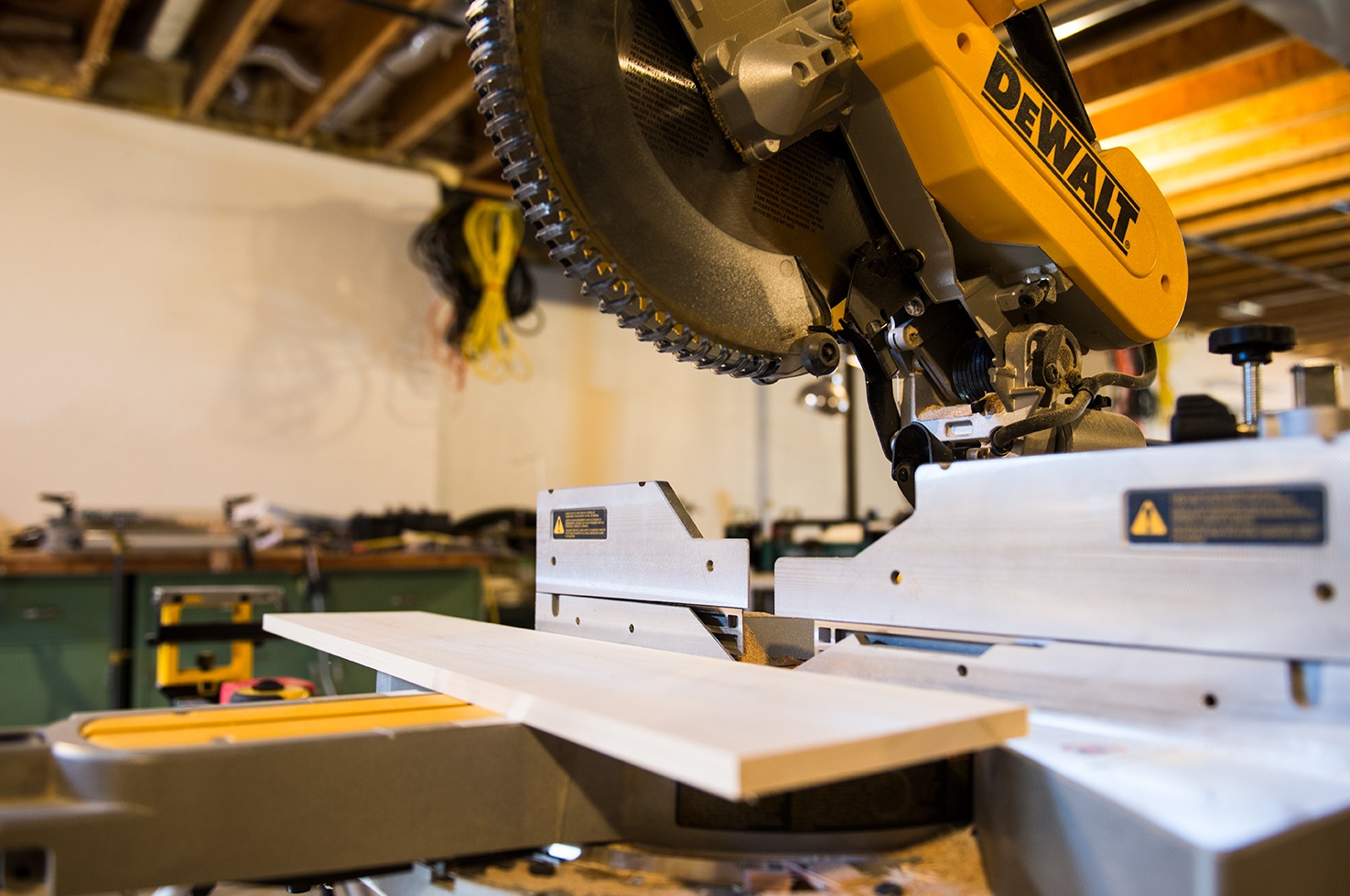 What kind of tools do you prefer using?
I prefer to use the tool that does the job the best. And in some instances, like my son likes to kid me, I use clamps too much — too many clamps — but I like things to be held tight so I can drill them and position them without worrying about them failing apart. I don't like to worry about how things are doing when I'm not around. I probably have fifty or sixty different sized clamps.
But the other thing is the array of tools that you need. For example, you can't sand with a file, you have to get a sander. You have to have the appropriate tool for the job. Like these tables I made, I estimate that if you had to buy them, they would be around $500-$600 apiece. Obviously, they're custom, so I can afford to buy a couple of extra tools. Right from the floor, I would buy tools to do the job easier for me. I end up loaning a lot of my tools to my kids, because they know I have everything. The right tools for the right job are always the right way to do everything. Don't try to gerrymander it.
Do you have any favorite tool that you like to work with?
A lathe is lot of fun. Turning things is a lot of fun. I don't have an artistic bone in my body, so it gives me some chance to be a little bit artistic. The lathe gives you a little chance to be creative.
If you need a tool or some wood, where do you go to get what you need?
I just go to a big box store like Home Depot, usually. I actually just bought a new thing from Grizzly's. I have a lot of Craftsman tools, although some of my older tools, they no longer make parts for, which is disappointing. I also have some old workmanship tools that they no longer make parts for, so I actually have outlived my tools, in some instances.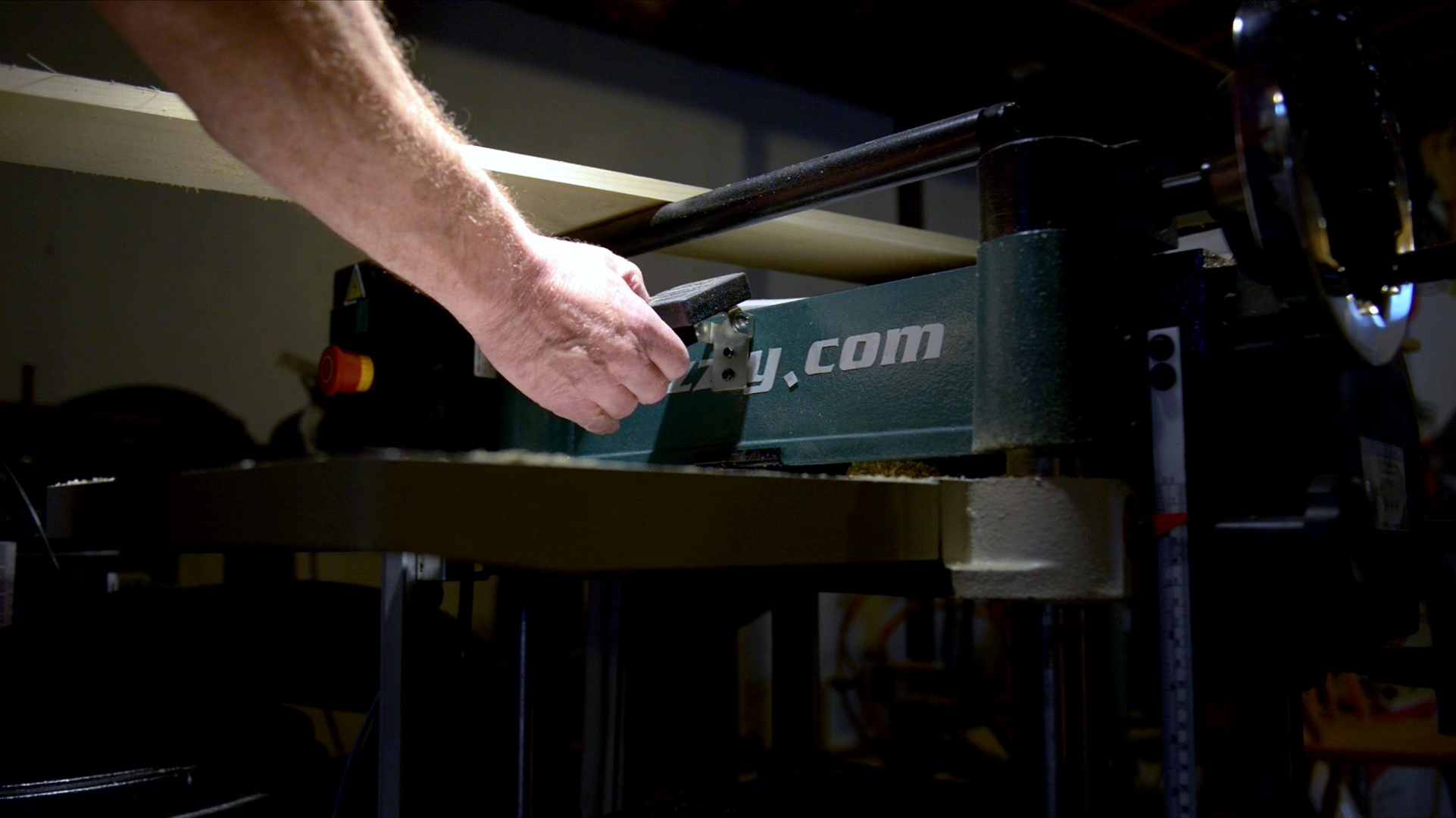 How do you learn more about woodworking? Do you go through trial and error?
When I began the table project, I hadn't used my dovetail jig before. I've had it for while, but I never really used it before — maybe once or twice. When I bought the wood for this one, I bought the finished wood I was going to use for the project, but I also bought wood to practice on. The practice was obviously necessary because I ruined a lot of stuff before I got the bugs out of it.
I'm learning all the time. The picture I used on the router was not tight enough, so I tried to figure out how to over come that problem. So I got some aluminum foil to channel and I got some no slip stuff for stairs. I stuffed in the aluminum channel and I clamped the dovetail and the problem was over. Since I was maintenance supervisor — that was my job for a long time and I solved problems — I kinda like that. If there's a problem I'm going to find a way around.
Do you have any projects in the future? Or projects that you have been wanting to try for a while?
Well, I have couple of projects in mind. One is gonna be light box. These light boxes are five hundred dollars a piece. And I look at this and I think, "this has got about fifty dollars of wood in it." So I can make it myself, save some money, and I'll enjoy the job. I also want to make something like a chest of drawers. I already have the wood for that, so I have to come up with a way to do it.
What motivates you to keep woodcrafting?
I do it so my brain doesn't dissolve. You need to do something after you retire. I don't care what that something is, but you need to do something fulfilling. I found that when my wife of fifty-two years asks me for something, I feel very proud; I get a little taller.