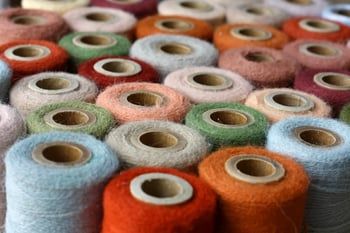 Starting in March and continuing through 2018, the Trump administration has announced substantial, wide-reaching tariffs of up to 25% on product imports from China. While any big change in the global economy is sure to affect countless industries, the most recent list of imports includes imported craft supplies used in multiple maker segments and niches. In this blog post, we'll explain what crafts, brands, and makers have been affected by the recent tariffs and how those tariffs impact the Maker Movement as a whole.
New Tariffs on Overseas Craft Supplies and Electronics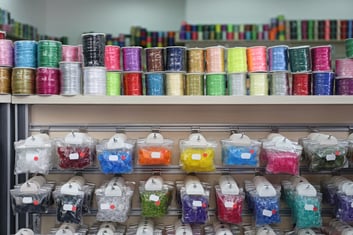 Following the first and second waves of tariffs in 2018, a third list of over $200 billion more imports has recently accompanied an increase in the tariff from 10% to 25%. This new list includes a variety of craft supplies commonly bought and sold in numerous U.S. stores. Some examples of affected products are:
Cotton fabrics
Fleece, faux fur, and velour
Silk, polyester, and nylon
Dye and pigments
Ink
Thread and yarn
Glass and metal beads
Glue
Die-cutting machines
Paper products
Washi tape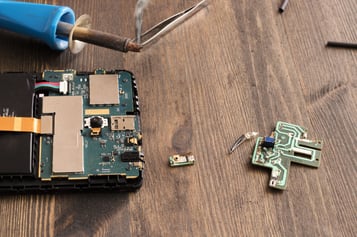 According to statements from brands like Jo-Ann fabrics and Jacquard, many of these products, namely fabrics, have no domestic supplier within the U.S. Brands and makers who need these supplies will have no choice but to pay the tariffs if they want to continue sourcing the same materials.
In addition to the craft store supplies, these tariff laws also place a 25% tax on unfinished electronics. This is a concern to makers on the technological side of the movement who choose to buy parts instead of finished electronic products. This change increases the risk of offshoring, or outsourcing the production of independent electronic devices to foreign countries, because it'll be much more expensive to import the parts than to import the finished electronics.
Impact of Tariffs on the Maker Movement
As of today, the lasting power of these tariffs is unclear. However, whether the laws are short- or long-term changes, they have the potential to set back the progress of the Maker Movement significantly, as well as harm the craft industry economically. First, the increased cost of importing these products not only affects the brands who sell them here in the U.S. but also the makers who use them. Brands will be forced to raise their prices on the wide variety of imported products, knowing all along that most makers can't tolerate the increase. Many small businesses and hobbyists will have tough financial decisions to make as their supplies get too expensive, leading to a huge regression in the Maker Movement as they cut back on their passions, or even sacrifice them completely.
Beyond that, nonprofits, churches, and even schools will also suffer as a result of price increases that they don't have the budget for, and their projects and programs could ultimately fall by the wayside. The tariffs are posed to create a vicious cycle where brands lose customers and are forced to either make drastic cuts elsewhere (that means lost jobs or even storefronts), outsource production to other countries overseas, or even close up shop for good, depending on their strength in the marketplace. And when even Jo-Ann Fabrics, the largest craft store chain in the country, is worried about the impact of these economic constraints, every smaller brand certainly must experience the same worries. The best case scenario that the Maker Movement can hope for is a repeal of these 2018 tariff restrictions, but for now, these laws post a huge roadblock to the previously impressive growth of the modern maker community.