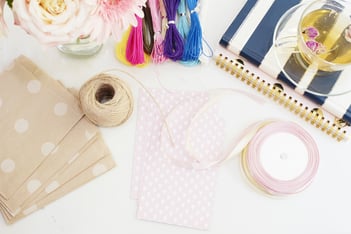 With only a few months left in the year, 2018 has certainly flown by. Since January, we've seen crafting trends come and go: Millennial pink and burlap might be on their way out, but are kids still making slime? Yes, actually. While it's incredibly important for your brand to stay on top of the creative craft trends of today and tomorrow, you can also learn a lot from looking back, too.
From analysis at conferences, craft fair and Etsy sales, and social media conversations, we've compiled a list of some of the biggest 2018 craft trends that also have some staying power for 2019, too. For our 2018 craft year in review roundup, keep reading.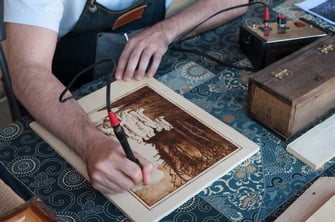 2018 Top Craft Trends
How to Evaluate Trends in Your Craft Industry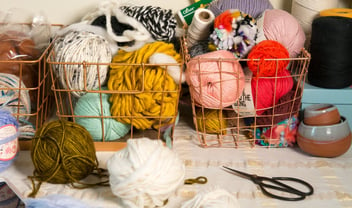 While we provided a wide overview in this post, your specific craft industry will undoubtedly have much more specialized trends of its own. Staying in touch with the news, trends, and innovations in your craft category (and others) allows you and your team to better understand your target audience, focus messaging and content toward popular questions and topics, and even influence product development in ways that are beneficial to your customer.
Taking the first step of conducting trend research online means you're already heading in the right direction, but your overall approach to evaluating craft industry trends should take a multi-pronged approach. In addition to general research, you and your team should be regularly monitoring social media platforms, groups, and hashtags and keeping records on the topics, projects, and questions that are most common and popular among your audiences. The most unfiltered trend information comes straight from the makers you serve. Additionally, you should consider checking out events in your industry — whether it be the giant Creativation Conference, smaller informational gatherings for a specific audience, or even just local craft fairs— just to observe and take notes on what's new and capturing the attention of your audiences.
Finally, and perhaps most importantly, building connections with crafters in the industries you serve, whether they're casual hobbyists or digital influencers with their own audiences, can supply critical feedback you can trust. In order to move forward with your brand and your outreach with today's makers, your brand should be able to look back on what's worked for you in the past and what hasn't — both by the numbers and from a first-hand maker perspective.