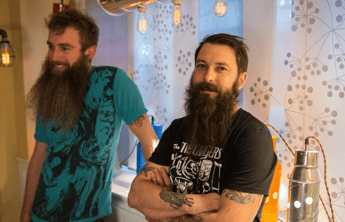 The Maker Movement is doing more than just giving DIYers an outlet for their creativity, it's transforming the way we work, learn and even consume. The Movement is helping to drive the growth of online retail and handmade, quality goods through mom and pop-style shops. It also helps in the local commerce movement, assisting in connecting people with local areas. And just like with most things, segments or stages of makers have sprung up and evolved to become part of the process.
Over the past few years, makers have naturally drifted into one or more segmented groups, first established by Dale Dougherty, president and CEO of Maker Media Inc. (a catalyst for the worldwide Maker Movement). These groups have been well defined by Dougherty but leave room for overlap. A maker can start out in one segment and shift to another, or all, at some point in time. On the other hand, some makers may choose to stay in one segment based on anything from time availability to financial commitment to just personal preference. Now let's go through the various segments in the maker community...
Zero to Maker
This segment is basically the starting point. In this stage there's a spark of inspiration to invent, this spark transforms a person from simply consuming products to actually taking part in making them. The necessary aspects for this segment are the ability to learn the needed skills and obtain access to the means of production. This is where every maker or DIYer starts out.
Maker to Maker
During this stage, makers tend to collaborate and reach out for the expertise of fellow makers and DIYers. They're also contributing to various social media platforms. At this segment, makers are looking to improve but also to share with others. This is a clear split from traditional manufacturing and retail. Makers are actively conversing with, learning from and supporting one another. It's a true communal feel.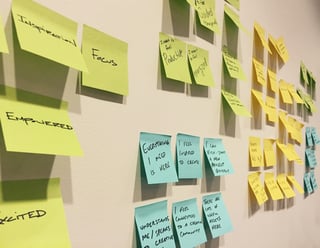 Maker to Market
This is the segment of time where invention and innovation flourish. Makers will either appeal to a very niche market or to a broad audience, but either way this is when product goes to market. One of the biggest markets for makers to sell their wares is on Etsy. It's a supportive and encouraging ecommerce website that is inclusive of all makers. Most makers will either sell their creations on Etsy and/or create their own website.
Maker Advocate
This segment, while still vitally important to the maker culture, is a little different. Maker advocates are the individuals, companies or organizations who foster and support makers. This goes along with the idea we introduced in the "Maker to Maker" segment but takes it a step further. A maker advocate could be a national company that wants to spotlight a maker on their website or a friend that shares a maker's Etsy shop on their Facebook wall. The definition is broad but the idea is clear: to support the makers and their community.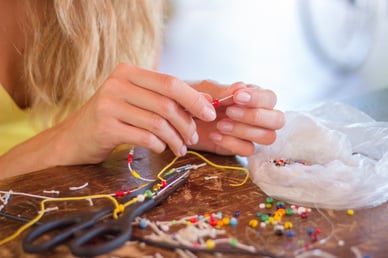 "We believe that the Maker Movement itself has the potential to change the world in some interesting ways that get us toward being more sustainable and thriving. Imagine if we extend the Maker ethos – of tinkering and experimenting, of building platforms for collaboration and communities for learning, of acting upon the most vexing problems in our daily lives – into our cities. What happens if individuals start applying the learning and agency to the governments, educational institutions, and other systems of their lives?" - "Impact of the Maker Movement" report, developed by the Deloitte Center for the Edge and Maker Media from the Maker Impact Summit Dec. 2013,
What's so interesting and inspiring with the Maker Movement is that it is evolving into a collaborative effort from the maker community and their friends and families. According to the report, traditional employment may actually decline as a result of work being primarily organized around projects as opposed to job titles. But, the report argues small businesses, now enabled by the technologies of production and access (to funding, resources, design, tools and markets), will collaborate across a flexible ecosystem and no longer require scale to be viable. So if you're not keeping your finger on the pulse of this ever-growing Maker Movement, you may just get left in the dust.