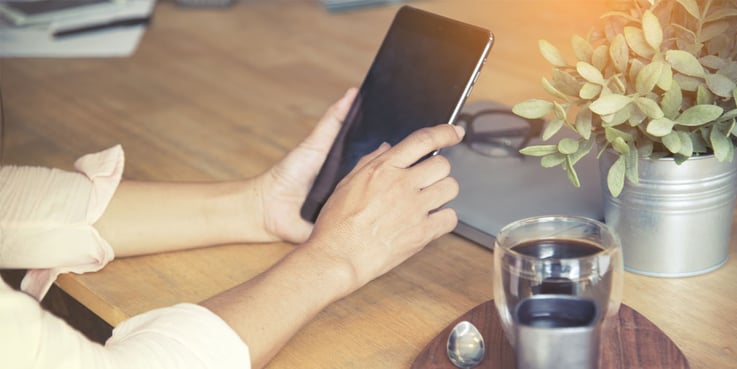 Makers and entrepreneurs are inherently independent. And now, there are apps that can help makers accomplish almost anything. These are some of the top apps today's makers, DIYers, and entrepreneurs are using in 2017 to run their business:
1. Square. The concept of Square is not new, but the viral spread of it is gaining more and more steam within the maker community. The corresponding Square app works for both large businesses and small and allows entrepreneurs to run their business, from secure credit card processing to point of sale solutions. The app takes 2.75 percent of swiped transactions and 3.5 percent of manually entered ones. However, that cut is still less than the cost of a minimum-wage employee.
2. Eventbrite. This program is the largest event platform in the US and now it comes in app form for added mobility. Eventbrite allows users to check in guests, gauge attendance, and track ticket sales. In addition to selling tickets, the free app allows users to sell merchandise.
3. UNUM. This app allows users to strategically plan Instagram posts by organizing feeds through a mock Instagram grid and scheduling reminders. An even better feature is that the app provides users with basic analytics indicating which times and days are best for posting content.
4. Genius Scan. Through this free app, you can simply take a photo of anything you need to scan and it is automatically converted into a JPEG or PDF. From there, you are able to to send the scan through your mail app and save it to your device for future use. For anyone needing a digital copy of any essential paper document, this app is for you.
5. Slack. This app is a free professional messaging system (for both desktop and mobile) that keeps all of your employees connected and working efficiently. In addition, for a small monthly fee, you can hold conference calls with up to 15 people, keep a complete record of your message history, and even add 10 GB or more of storage per user.
6. Deliveries. This is a key app for makers in that it helps to keep tabs on all packages. Since most makers handle mass mail orders on the regular, this app can be crucial. The app provides a countdown of the days until delivery, a detailed shipment report, and even an interactive map to see where all the packages are. You'll also receive notifications to keep up-to-date on packages' movements and when they're delivered.
7. Sage Expenses & Invoices. This innovative, free app was designed specifically for small businesses. Sage Expenses & Invoices tracks all of your business expenses and transactions. In real time. What's better, it cuts out all jargon and tedious traditional accounting confusion. Everything is paperless and stored in the Cloud.
8. 1Password. This app will be the death of all those sticky notes scattered around with passwords scribbled on them. 1Password keeps all your passwords safe and secure. You can even save entries from any webpage form, so you can remember answers to security questions.
By studying up on the apps makers use most to overcome their daily challenges, we can learn about the kind of help and resources that are valuable to them. Think about the content and resources your brand is able to provide and how they match up with the needs of today's makers - you might just find some new opportunities to attract makers to your brand in the process.